Posted on
Mon, Nov 5, 2012 : 5:55 p.m.
Heading into Election Day, 16.5% of Washtenaw County voters have already cast ballots
By Amy Biolchini
Before the polls even open Tuesday morning for the general election, many Washtenaw County voters will have cast their ballots.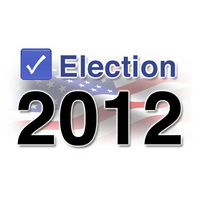 About 16.5 percent of the registered voters in Washtenaw County have voted using absentee ballots as of Saturday, said
Ed Golembiewski
, elections director for Washtenaw County.
The total number of county residents who cast absentee ballots Monday would not be available until Tuesday, Golembiewski said.
There are 280,548 Washtenaw County residents registered to vote in Tuesday's election, Golembiewski said. That's 11,148 more voters than were registered for the August primary election.
In the city of Ann Arbor, about 13,500 absentee ballots have been issued and 81 percent of them have been returned as of midday Monday, according to Jackie Beaudry, city clerk.
That means about 10.5 percent of Ann Arbor's 103,918 registered voters have already cast their ballots prior to Election Day.
Michigan polls are open from 7 a.m. to 8 p.m. Tuesday for the election.
Amy Biolchini covers Washtenaw County, health and environmental issues for AnnArbor.com. Reach her at (734) 623-2552, amybiolchini@annarbor.com or on Twitter.