Posted on
Tue, Mar 6, 2012 : 5:56 a.m.
Lessons in Michigan athletics: Hoke, Brandon and Beilein to offer seminar for business execs
By Kellie Woodhouse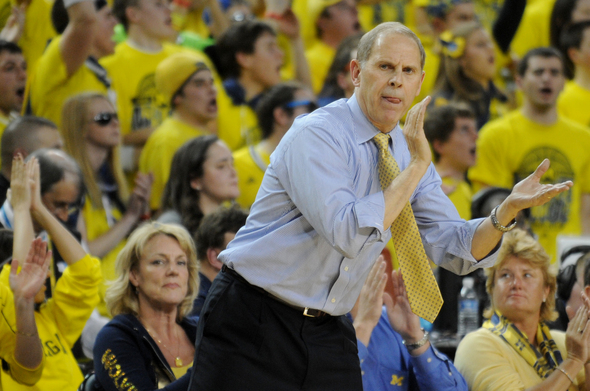 Melanie Maxwell I AnnArbor.com
University of Michigan athletics has had a good year.
Brady Hoke assumed the reins of the football team, coaching the Wolverines to an 11-2 season and a Sugar Bowl victory after players spent three tumultuous years under Rich Rodriguez, who went 15-22 at Michigan.
The men's basketball team, under the guidance of John Beilein for the fifth year, is 23-8 this season, making this year U-M's winningest since 2003-04. The team has nabbed 13 Big Ten wins, the most since the 1993-1994 season.
In his second year as athletic director, former U-M backup quarterback and Domino's Pizza CEO David Brandon revamped the athletic department's marketing arm, hosted the school's first night game and locked the NHL's 2013 Winter Classic.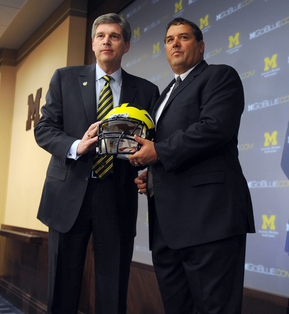 In June, business executives will have a chance to find out if the trio's strategies for winning on the field can pan out in the boardroom.
Hoke, Beilein and Brandon —along with U-M softball coach Carol Hutchins and a handful of business professors— will host a six-day executive education program intended to teach business leadership through lessons learned in U-M sports. Those lessons, according to a recent U-M announcement, include the trick to "transformations in times of crisis," as well as how to teach people "new ways of doing things" and how to "take on fierce competitors and produce winning results."
"We will share leadership concepts and team-building strategies that are used to prepare our teams for big-time college sports competition at the national level," Brandon said in a release.
The cost?
It's estimated at $14,900 — which isn't set in stone, according to Bernie DeGroat, media relations officer for the Ross School of Business. DeGroat said that alumni and donors would likely receive discounts.
The seminar—titled "Leaders and Best: Winning the Leadership Game"— is the first of its kind offered by the university, DeGroat said.
Melanie Barnett, head of executive education at the business school, and Kim Cameron, associate dean of Executive Education at the business school, were not available Monday for comment.
Those who attend the program can expect game-play enactments, team activities and wellness exercises held at —you guessed it— Michigan Stadium and the William Davidson Player Development Center, among other athletic facilities, according to the announcement.
Kellie Woodhouse covers higher education for AnnArbor.com. Reach her at kelliewoodhouse@annarbor.com or 734-623-4602 and follow her on twitter.