Posted on
Tue, Dec 29, 2009 : 5:55 a.m.
How the University of Michigan Hospital handled terrorist suspect's arrival
By Nathan Bomey
Having a suspected terrorist on the University of Michigan campus could have become a public relations and security nightmare.
But the U-M public relations team, medical staff and security personnel worked closely with federal officials to address the situation as the world's eye was briefly fixed on Ann Arbor.
U.S. Marshals brought a man accused of attempting to ignite an explosive device on an international flight to the U-M Medical Center for treatment of his injuries on Christmas Day. And the public relations team quickly scrambled to handle the rush of media attention and the potential security risk that followed.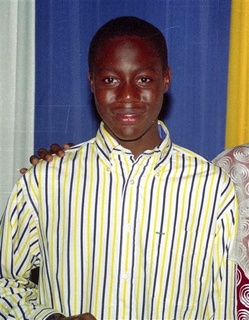 Associated Press Photo

During Umar Farouk Abdulmutallab's two-day stay at the U-M Medical Center from Dec. 25-27, the university deferred all media requests to the U.S. Department of Justice.
"Hospitals like us are bound by rules of patient privacy," said Kara Gavin, director of public relations for the U-M Health System. "Obviously, the calls were coming in very quickly Friday and Saturday. It was certainly an unusual holiday - let's put it that way."
For the university, the crisis started Friday afternoon when Abdulmutallab was wheeled into the hospital. Hours later, a swarm of media was stationed outside the hospital waiting for any tidbits of news. Media members weren't allowed to enter the hospital.
Gavin, who was celebrating Christmas with her family, said emergency medical staff notified her "mid-day Friday" of the situation. She said other university officials told U-M President Mary Sue Coleman about the situation, although it's unclear whether Coleman was involved in directing the university's response.
"I really want to emphasize that it was a lot of teamwork by a lot of people across the hospital," Gavin said.
The university released a statement Saturday acknowledging what federal officials had already announced - that "the patient admitted to our hospital is the person being charged in this incident."
But the university never officially stated the patient's name in compliance with privacy regulations laid out by the Health Insurance Portability and Accountability Act.
"We followed the same standard we would for any patient. In this case, there was another group that could speak and not be bound by HIPAA. But the hospital is bound by HIPAA," Gavin said.
Kevin Pettit, a deputy U.S. Marshal and public information officer, said the government led the security initiative at the hospital with U-M security officials providing support.
"We were very, very pleased with the professionalism that they showed in the entire manner, top to bottom," Pettit said. "They worked with us, and they were flexible."
It was not immediately clear why federal authorities chose to bring Abdulmutallab to the U-M Hospital. But he was reportedly being treated for burns - and U-M's 50-year-old Trauma Burn Center is a national destination for patients suffering from similar injuries.

Abdulmutallab is now being held at the federal prison in Milan.

Bringing a terrorism suspect to the Ann Arbor hospital posed a multitude of security considerations for administrators, said Arthur Gerringer, president and chief executive office of The Inter-Sec Group Inc., a security consulting firm in San Antonio, Texas.
"The first thing I would look at is, 'What's the threat to the hospital itself? What's the threat someone would want to break him out of the hospital?'" said Gerringer, who did not serve as a consultant to U-M on the case. "In this case, I would sincerely doubt this would be a big threat. What benefit would al-Qaeda get for breaking him out? What would be the practical value to them?"
To secure the suspect and ensure the safety of staff and other patients, he would have had round-the-clock guards and likely would have been shackled to the bed, Gerringer said.
U-M public safety spokeswoman Diane Brown declined to discuss how the university handled security during the situation.
But she said the university is used to coordinating security measures with federal agencies. For example, the university works with the Federal Bureau of Investigation during U-M football games.
Brown said the university didn't have to create a new security plan on the fly.
"While this person is now internationally known, it is not uncommon to have people who are high-profile," or who are high-profile suspects at U-M, she said.
Contact AnnArbor.com's Nathan Bomey at (734) 623-2587 or nathanbomey@annarbor.com. AnnArbor.com's Tina Reed also contributed to this story.