Posted on
Fri, Apr 2, 2010 : 4:46 p.m.
Hutaree leader had lofty ambitions but little influence, authorities say
By AnnArbor.com Staff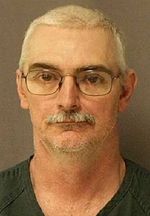 ADRIAN (AP) - The leader of a self-proclaimed group of "Christian warriors" had lofty ambitions: Set up chapters around the U.S., stockpile a massive cache of weapons and even establish his own country as he prepared to battle the Antichrist, authorities say.
David Brian Stone never got too far in his plans. His influence didn't appear to extend much beyond a close circle of family and friends, and associates say other militias refused to come to his defense during raids late last month.
"These guys may have felt in their mind that they were a part of this brotherhood," said Andrew Arena, head of the FBI in Detroit. "The reality is I don't think they've got a whole lot of support."
Hutaree
, were plotting to kill police officers in hope of sparking an anti-government revolution.
A federal judge in Michigan on Friday ordered eight of the suspects, including Stone, to remain locked up until trial. The ninth suspect is being held in Indiana. Defense attorney James Thomas, who appealed the judge's ruling, said while the charges are serious, "the indictment is nothing more than a piece of paper."
Authorities say Hutaree members have been meeting for paramilitary training in rural Michigan since at least 2008, and Stone had wanted to reach out to other militias in hopes of forging a larger movement.
Members of a group in Hutaree's own backyard - the Lenawee Volunteer Michigan Militia - not only refused to assist one of Stone's sons who fled the FBI after a raid on Saturday night, but they actually turned to authorities to help track down Joshua Stone.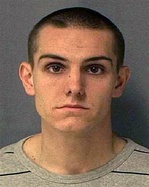 Joshua Stone called LVMM member Matt Savino on the night of March 27 and told him there was an emergency, Savino told The Associated Press.
Savino said he and three others met with the younger Stone, who was with several others, at a 7-11 convenience store in Adrian around 10:30 p.m.
Joshua Stone told Savino that his father and four other Hutaree members had been arrested in Ann Arbor, and federal agents were looking for him, Savino said.
"When it comes down to it, could you back us up?" Joshua Stone asked, according to Savino, who said he refused. Stone then asked if Savino and his people would help him get to his property "so he could sneak in and grab guns and stuff that he stashed," Savino said.
Savino's response: "I'm not gonna get involved."
The next morning, Savino said he talked to the FBI and told them who was with Joshua Stone and what vehicles they were driving. By Monday night, Joshua Stone surrendered peacefully at a camper 20 miles away.
Even the Ohio Valley Freedom Fighters, considered by law enforcement to be Kentucky's largest and most active militia group, came forward with a blog posting that only offers lukewarm support.
The statement, attributed to Col. Kevin Terrell, says the group believes "that the current attack and charges made against the Hutaree Militia are probably mainly without merit."
Terrell goes on to say that the government crackdown on the Hutaree is "intended to scare the citizenry into not joining the more mainstream, public militias such as ours."
Heidi Beirich, research director for the Southern Poverty Law Center, which tracks the activities of extremist groups, said the Hutaree's "Christian apocalyptic vision is quite different from most other militias."
"Most don't put their religion first - they're more concerned with out-of-control federal government," she said.
Two months ago, David Stone had hoped to rally support among other militias at a summit in Kentucky, prosecutors say. Stone and other Hutaree members piled into a van but never made it to the meeting, turning around in Indianapolis.
Tom Preston, director of the Kentucky Office of Homeland Security, said the summit was called off because of the weather.
Stone, robbed of a prime opportunity to address his militia brethren, instead delivered his speech from the front passenger seat to his friends in the van, prosecutors say.
One spot the Hutaree may have made some inroads was in Texas, where Savino said he was told a chapter existed.
A website was established for the Hutaree in Texas in June 2008, but it's no longer functional.
The administrative and technical contact for the site was a man giving an address in Liberty, about 45 miles from Houston. Efforts to reach him this week were unsuccessful. Patricia Villafranca, a spokeswoman for the FBI in Houston, said she couldn't comment on whether the bureau was aware of or monitoring any Texas group.
Savino himself once considered becoming a Hutaree member.
New to the area in 2006 and interested in joining a local militia, Savino said he met with David Stone at a restaurant. But they agreed it wouldn't work because Savino didn't meet Hutaree requirements on two fronts: He's a Muslim and used an AK-47 variant rifle, not an AR-15, which is favored by Hutaree.
Looking back, Savino, 34, said he's happy he didn't join, noting "the ideology was a little off."
The differences between his groups and the Hutaree are stark, said Savino, who is also a colonel and 8th Division commanding officer in the Michigan Militia Corps Wolverines.
Savino said he believes militias should be defensive in nature. But, he said, "the Hutaree group seemed to be more offensive."
"It was just their way of thinking that turned a lot of people away," Savino said. "That's why most units wouldn't train with them or associate with them much."