Posted on
Wed, Mar 3, 2010 : 2:22 a.m.
Thompson Block developer and City of Ypsilanti could be headed to court
By Tom Perkins
The City of Ypsilanti and developer Stewart Beal could be headed to court to settle a dispute over the future of the historic Thompson Block building in the heart of Depot Town.
The two sides have both battled and come to agreements several times in the last several months over support beams that extend from the building into the roadway.
On Tuesday, the Ypsilanti City Council voted 4-3 to pass a resolution directing City Attorney John Barr to initiate legal action to remove the support beams in the city's right-of-way propping up the Thompson Block's façade.
The vote came after nearly an hour of sometimes-heated discussion between council members and Beal on the 148-year-old structure's redevelopment. The building was severely damaged in a fire last fall.
Beal declined to comment after the meeting. He later provided a written response to AnnArbor.com.
Last month, Beal presented a two-part plan to the city spelling out how he would remove external shoring holding up the Thompson Block from the roadway and renovate the undamaged third of the property.
In the plan, he said all supports would be out of River Street by March 15 and out of the public right-of-way, which includes the sidewalk and grass between the sidewalk and roadway, by Nov. 30.
At a Feb. 24 meeting between city manager Ed Koryzno and Beal, Koryzno gave Beal a document containing additional stipulations and tighter deadlines. Koryzno said the new agreement addressed the city's concerns over removal of the shoring, deadlines, rehabilitation plans and a performance bond, among other issues.
Beal told Koryzno several provisions relating to financing were of particular concern and couldn't be met.
In responses to each stipulation in a letter provided to council on Tuesday, Beal said he couldn't provide evidence by May 1 that financing and tax credits would be in place.
"We are yet in the midst of the worst financial/bank crisis since the Great Depression and financing for all intents and purposes is impossible to obtain for this type of project, even with all our experience and the banking relationships we have developed through our prior redevelopment success," he said.
Koryzno recommended the council initiate legal action to remove the supports from the city's right-of-way because Beal said he couldn't meet the deadlines. He said it's time for the city to move forward.
A temporary traffic control order allowing the building supports to remain in the roadway expires today. Beams are currently in the road on northbound River Street and on the sidewalk on the Cross and River Street sides.
Several council members said they were uncomfortable voting against the resolution without "assurances" or "bargaining leverage," which they felt would be lost.
"We're not in a position to keep giving extensions and extensions," Council Member Lois Richardson said. "We have a responsibility to the city. What's going on there affects the entire city."
When Barr was asked to explain his position and why he drafted the agreement, he said the building is a nuisance per a city ordinance, which states nothing can block the city's right-of-way without proper authority.
"Mr. Beal is in the right-of-way at the pleasure of the city council," he said.
Barr pointed out that the abandoned depot next to the tracks in Depot Town remains vacant because the city didn't use strong enough wording in its conditions with developers during negotiations over its redevelopment.
"If I was faced with a situation of 'What do you do?' my answer is - you put the developer's feet to the fire," he said.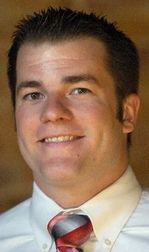 Beal said he's had less than a week to respond to the agreement Koryzno presented, and that wasn't enough time for a project in which millions of dollars were at stake.
"Sometimes these projects take six months to a year," Beal said.
Ypsilanti Mayor Paul Schreiber agreed Beal didn't have enough time to respond to the document. He added finding developers willing to work with the city as Beal has is rare.
"I think we need to help them instead putting restriction on them," he said.
After the discussion, Schreiber said he would prefer take the second half of the agreement and "throw it away."
Mayor Pro-Tem Trudy Swanson-Winston concurred. She said the city "put up" with David Kircher, who previously owned the Thompson Block, for 10 years before taking legal action.
"I think its only fair to give this young man a little more time," she said.
Council Member Brian Robb questioned why the work performed in January on Cross Street wasn't also performed on River Street, when it's essentially the same work.
Beal said he "did not have an answer for that."
Council Member Pete Murdock said he supported the resolution because Beal has come to the city several times asking for extensions and only beat work deadlines by a day or two.
"There's a credibility gap here with you, personally, in my opinion," he said.
"That's a bold accusation," Beal responded. "I said I was going to do something, and I did it."
The exchange between Murdock and Beal grew heated as Murdock argued for the resolution. At one point, Schreiber asked Beal to allow Murdock to speak as their voices rose.
"We need to move the ball into a timeframe that is more reasonable, but we're not going to go around in circles another six months on this," Murdock said.
Murdock charged the last time the city tried negotiate with Beal, Beal and his team "stormed out" of the negotiations. Beal strongly disagreed and said voices were raised, but no one stormed out or refused to meet afterward.
"When someone pours five years of their life into a project that burns down, I think it's fair - let's talk about fair - to be a little upset," he said.
All board members who voted for the resolution said its approval doesn't preclude Beal from continuing to meet with the city to negotiate.
Schreiber, Council Member Bill Nickels, and Swanson-Winston voted against the resolution. Council Members Murdock, Richardson, Robb, and Mike Bodary voted yes.
Barr said the two parties could be in court within two to three weeks if further negotiations fail.
Tom Perkins is a freelance writer for AnnArbor.com. Reach the news desk at news@annarbor.com or 734-623-2530.