Posted on
Fri, Jan 25, 2013 : 5:59 a.m.
Absentee voting for any reason: Jeff Irwin takes 2nd shot at getting bill through Michigan House
By Ryan J. Stanton
State Rep. Jeff Irwin, D-Ann Arbor, said he's hoping Gov. Rick Snyder meant it when he issued a call for election reform in last week's State of the State address.
Among the reforms Snyder voiced support for is no-reason absentee voting — something Irwin has been pushing for since he took office two years ago.
"He says he agrees with me," Irwin said, hopeful the Republican governor will get behind legislation Irwin has re-introduced to allow absentee voting in Michigan for any reason.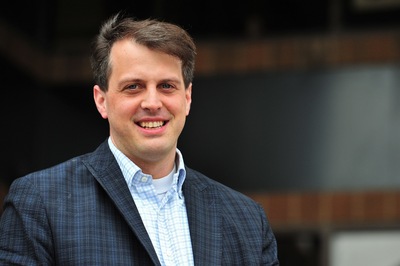 Ryan J. Stanton | AnnArbor.com file photo
Irwin and
Woodrow Stanley
, D-Flint, both have reintroduced legislation they argue would make it easier for Michigan residents to vote.
Irwin introduced no-reason absentee voting legislation at the start of the 2011-12 legislative session, but it never went anywhere in the state House.
He's expecting more pushback from House Republicans who have argued easing the rules around absentee voting could increase the potential for voter fraud.
"You never give up hope and you keep trying to work these things," Irwin said. "The fact of the matter is this is a common-sense reform that's been introduced in a lot of states."
Ari Adler, a spokesman for Republican House Speaker Jase Bolger, said Bolger is keeping an open mind about any ideas brought forward involving election reform.
"He believes we need to do all we can to protect the ballot and, therefore, the value of everyone's vote, but we also need to address maintaining access to the ballot for all voters," he said.
"I'm fairly certain the bills won't go through," Irwin said. "The speaker is extremely partisan. I don't think we're going to see anything positive in terms of expanding citizens opportunities to vote."
Under Michigan law, voters can vote absentee — by mail or in person — if they meet any one of the following criteria: 60 years of age or older, expecting to be out of town on election day, physically unable to vote at the polls without assistance, unable to attend because of religious beliefs, appointed as a poll worker in a precinct other than their own or in jail awaiting trial or arraignment.
Irwin's bill, House Bill 4058, would get rid of those restrictions and allow anyone to vote absentee without having to provide justification.
Stanley's bill, House Bill 4103, would establish early voting in Michigan after the November election saw some Michigan voters waiting in line for hours to cast their ballot. Michigan would join more than 30 other states that offer early voting if the legislation becomes law.
"Voting is among our most fundamental civil rights, and the bedrock of our system of government," Stanley said. "We can ease cities' burden of counting absentee ballots, and more time to vote means more voter participation. That's something we should all embrace."
Thousands of voters filtered through the Ann Arbor city clerk's office in the days before the November general election to cast absentee ballots. The clerk's office set up special absentee voting booths in the hallway outside its second-floor offices to accommodate the strong demand.
Local election clerks have said they wished Michigan allowed early voting or absentee voting for any reason because they believe it would make it more convenient for people to vote, make election day less chaotic, shorten lines at polls, and increase voter turnout at the same time.
County Clerk Larry Kestenbaum told AnnArbor.com in November he agrees anyone who wants to vote absentee should be allowed.
Irwin said he's encouraged that both Snyder and Secretary of State Ruth Johnson seem supportive of instituting no-reason absentee voting. With that kind of bipartisan support, he said he's holding onto hope there could be action on his bill this year.
"I think it's a good time to at least try to get people excited about this idea that apparently we all agree on," Irwin said. "These are improvements that I think are meaningful to citizens."
Representatives in the Michigan House this week received committee assignments for the 2013-14 legislative session.
Irwin will serve on the new Financial Liability Reform Committee and the Judiciary Committee. Rep. Adam Zemke, D-Ann Arbor, will serve on the House Appropriations Committee.
Rep. Gretchen Driskell, D-Saline, will serve on the Commerce Committee and the Transportation and Infrastructure Committee.
Rep. David Rutledge, D-Superior Township, will serve on the Local Government Committee and the Transportation and Infrastructure Committee.
Ryan J. Stanton covers government and politics for AnnArbor.com. Reach him at ryanstanton@annarbor.com or 734-623-2529. You also can follow him on Twitter or subscribe to AnnArbor.com's email newsletters.