Posted on
Wed, Sep 5, 2012 : 5:59 a.m.
Knight's Market expansion wins final approval from Ann Arbor City Council
By Ryan J. Stanton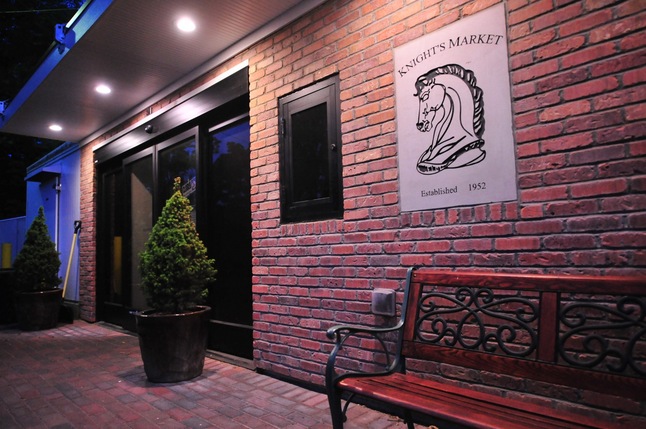 Ryan J. Stanton | AnnArbor.com
The
expansion of Knight's Market
at the northeast corner of Miller Avenue and Spring Street can go forward after the
Ann Arbor City Council
gave final approval Tuesday night.
The neighborhood grocery store's owners have plans for a 1,200-square-foot addition plus an expansion and reconfiguration of the parking lot.
The Knight family, which has owned the market since 1952, also plans to convert the house adjacent to the market on Spring Street into a commercial kitchen or bakery.
The kitchen would be used to make prepared foods that would be sold out of the market and the Knight family's two restaurants — one in Ann Arbor and one in Jackson.
"We really need bigger space to do what we want to do for both businesses — plus our restaurant in Jackson," said Sherry Bedolla, daughter of business founder Ray Knight.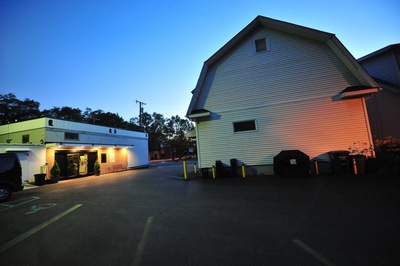 Ryan J. Stanton | AnnArbor.com
Bedolla left city hall happy with Tuesday's 9-0 vote on both the rezoning and the site plan.
Council Members Marcia Higgins and Carsten Hohnke were absent.
Council members offered rave reviews of Knight's Market and the family behind it, calling the business one of Ann Arbor's iconic institutions.
"This is a solid project with solid people behind it," said Council Member Tony Derezinski, D-2nd Ward, thanking the Knight family for coming forward with it.
"And it's a successful business," he added. "I love to see successful businesses in our community, especially when they help the local neighborhood to have a store right next to them."
Council Member Sandi Smith, D-1st Ward, said rezoning portions of the property from light industrial to commercial helps provide a protection for the surrounding residential neighborhood.
"It's a change for the better any way you want to look at this," agreed Mayor John Hieftje. "Again, let's hope they're there for a very long time. Many of our neighborhoods would like to have a business like Knight's right next door or within the neighborhood."
The project includes installation of a rain garden for stormwater management and removal of a temporary storage trailer next to the market.
Bedolla, who has worked for her father for decades ever since she was 12, now runs the market. She said she looks forward to breaking ground on the expansion soon.
Dick Fry, the architect for the Knight's expansion, said it could be a couple more months before construction starts and then it could last a few months.
Once finished, there are expected to be new awnings, larger windows, landscaping and flower pots and an improved facade with more brick and lighting.
"There were a lot of windows a long time ago, and then there were problems in the '60s, so we took all the windows out and the whole thing looks like a boarded-up warehouse," Bedolla said. "And that's something we're trying to get away from. So last year we put in a new door with brick on the entry side, which is the back of the building, and that's what we want to continue all the way around."
Ryan J. Stanton covers government and politics for AnnArbor.com. Reach him at ryanstanton@annarbor.com or 734-623-2529. You also can follow him on Twitter or subscribe to AnnArbor.com's email newsletters.