Posted on
Fri, Jun 3, 2011 : 5:59 a.m.
Political notebook: Leah Gunn won't seek re-election to Washtenaw County board; hopes to pass torch to newcomer
By Ryan J. Stanton
(The headline of this story has been revised to make it clear that Leah Gunn plans to serve out her current term, but will not seek re-election in 2012.)
Faced with the choice of running for re-election against a fellow commissioner or voluntarily leaving office, Leah Gunn says she plans to step down from the Washtenaw County Board of Commissioners next year to avoid challenging Commissioner Yousef Rabhi.
The county's latest redistricting process left Gunn and Rabhi, both Democrats from Ann Arbor, in a newly drawn 8th District in the middle of the city. Rather than compete against Rabhi in August 2012 for the seat, Gunn said she'll be enthusiastically supporting Rabhi's bid for re-election and will leave the board after finishing her term in December 2012.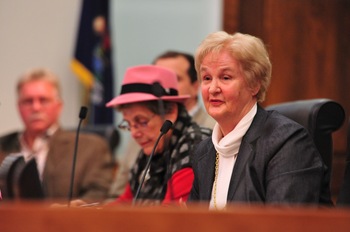 Ryan J. Stanton | AnnArbor.com
"I will have served for 16 years and I do not want to run against Yousef," Gunn said. "He's an excellent commissioner. I have been most impressed with him on the board. He is intelligent, he's diplomatic and he just does a great job, and we share the same values."
Rabhi, a 23-year-old recent graduate of the University of Michigan, is serving his first term in office after winning the 11th District primary last August by two votes. He went on to win by a much larger margin against a Republican opponent in November and has quickly emerged as a leader on the county board, serving as chairman of the working session.
Gunn, a U-M graduate and former librarian at the university's graduate and law libraries, was first elected to the county board in November 1996. She has served on numerous boards and committees over the years and has chaired the Urban County Executive Committee.
Gunn said she'll finish out her term on the Ann Arbor Downtown Development Authority, which runs through July 2013, but she doesn't have plans yet for what comes after that.
The county board will shrink from 11 to 9 members under a redistricting plan approved by the county's Apportionment Commission last month. The plan reduces the number of districts in Ann Arbor from four to three, and elsewhere in the county from seven to six.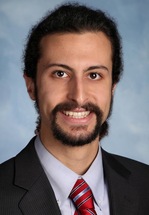 The new district boundaries will be in effect for the August 2012 primary and November 2012 general election when all members of the county board are up for re-election.
Commissioner Barbara Levin Bergman, D-Ann Arbor, has said she isn't running for re-election, leaving open a newly drawn 7th District on Ann Arbor's east side.
The new nine-district plan also could mean the end of York Township Democrat Wesley Prater's service on the county board, as it places him in a heavily Republican district on the southwest side of the county with incumbent Alicia Ping, R-Saline.
Prater, who served on the county board from 2001 to 2006 before losing his seat and returning in 2009, said he hasn't decided yet whether he'll try to compete for the seat next year.
"I'm taking a very close look at the district and trying to determine if it's something I will do," he said, adding ideally he'd like to continue serving. "I've been looking at some records and there were a lot of Democrat votes out there in '08, so I don't know."
Ryan J. Stanton covers government and politics for AnnArbor.com. Reach him at ryanstanton@annarbor.com or 734-623-2529. You also can follow him on Twitter or subscribe to AnnArbor.com's e-mail newsletters.