Posted on
Mon, Aug 2, 2010 : 12:44 p.m.
Ypsilanti Mayor Paul Schreiber's record under attack in campaign literature
By Tom Perkins
Ypsilanti Mayor Paul Schreiber is accusing Steve Pierce - a man he defeated in the mayoral race four years ago - of distributing misleading campaign literature in an attempt to get Schreiber's opponent elected on Tuesday.
Schreiber faces off Tuesday in the Democratic primary against Council Member Pete Murdock, who has Pierce's support. The winner will be uncontested in the November election.
Schreiber said he crossed paths with Pierce while campaigning in Ward 1 over the weekend, and Pierce was distributing flyers with misleading statements about Schreiber's record.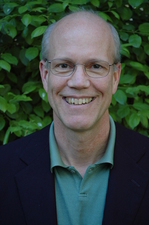 Pierce was passing out flyers for the Committee For Better Government on the city's south side. The flyer lists Pierce's residence as the committee's address and states it has no affiliation with either candidate. Pierce declined to disclose the committee's membership.
A copy of the flyer obtained by AnnArbor.com contains four statements about Schreiber's record and actions as mayor. Fact-checking by AnnArbor.com shows three of those statements appear to be misleading or distort what happened.
Pierce said he stands by the accuracy of the flyer's statements.
"I don't believe the facts are wrong. They're well-researched and well-referenced," he said. "More importantly, no one from the campaign has contacted us to dispute any of these facts."
The flyer also included a political comic strip of Schreiber and former mayor Cheryl Farmer in which they - drawn as children - go over a short list of accomplishments.
Murdock said he had no knowledge of the flyer's content and didn't know Pierce was distributing it. After learning of it from AnnArbor.com, Murdock said he called Pierce and asked him not to distribute literature on his behalf.
Murdock said his campaign literature has focused on his own accomplishments and has not attacked his opponent.
"We talk more about me and that's the way I want it," he said. "There's obviously a contrast there, but we're talking about me."
The flyer distributed over the weekend says a resident upset over water rate increases cursed at Schreiber and claims the mayor's solution to the problem was to seek a personal protection order and demand a special police protection detail that cost taxpayers hundreds of dollars in police overtime.
Multiple phone messages in which the resident harassed the mayor were provided to AnnArbor.com. Documentation and e-mails with former Police Chief Matt Harshberger show several city staff also requested a restraining order. The resident is prohibited from entering city hall for the rest of the mayor's four-year term, Schreiber said.
Schreiber said the resident made a threatening call in which he indicated he would show up at the next council meeting. That prompted Schreiber to request an officer at the next two meetings because he feared for his, residents' and council's safety.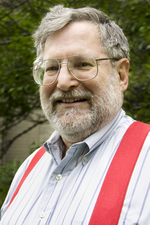 The flyer also claims Schreiber "was told about problems with police dispatch, including dropped and misrouted calls since dispatch was taken over by the county." It says Schreiber's solution to a resident who was unable to reach police was to provide his personal cell phone number.
The flyer says the exchange took place during a June 18 mayoral debate, but a review of the debate's video, available on MarkMaynard.com, shows Schreiber wasn't suggesting residents call him if they have an emergency. Additionally, Schreiber wasn't asked about problems with dispatch and was instead responding to a question about crime.
In his response, Schreiber said residents are key in fighting crime and can call the police upon seeing suspicious activity. He also said if residents encountered problems with dispatch, they should call the city manager and ultimately him if needed, and he provided his cell phone number.
"If it's not working to somebody's satisfaction then I want to know about it, and that was the point of my comment," Schreiber said Sunday.
The flyer also says residents in the city's public housing units lived in sub-standard housing during the 10 years Schreiber was on the Ypsilanti Housing Commission, with the bulk of units failing repeated rental inspections. Schreiber argues the housing commission had serious issues when he began working on it and improved during his tenure.
The flyer accuses Schreiber of cutting a deal to exempt public housing from all city rental inspections and forgiving $25,400 the housing commission owed the city for past due inspection fees.
Schreiber said the situation was much more complex, noting the housing commission can't pay for the city's inspections with U.S. Department of Housing and Urban Development funds if the commission has a payment in lieu of taxes (PILOT) agreement with the city. He said the housing commission was doing its own inspections, in addition to a HUD-approved third party.
Schreiber also pointed out the final resolution was approved by council.
Finally, the flyer claims Schreiber said he would rather make $140,000 in cuts to police and fire than eliminate the city's bus service. The flyer said that statement came during a Sept. 20, 2008, council meeting after the Ann Arbor Transportation Authority indicated it would be doubling its rates.
Schreiber confirmed he made the statement, but said it was during a discussion in which officials were talking about cutting 50-percent of the public transportation budget, which he opposed.
Murdock hasn't been spared an attack from a third party's literature either.
Registered Ypsilanti voters received a mailer last week from the right-wing Ypsilanti Populist Caucus. The literature compared Murdock to Richard Nixon and theorized Murdock's anti-income tax campaign in 2007 was actually a launching pad for his mayoral bid.
Schreiber said he had no involvement with the mailer.
The polls are open Tuesday from 7 a.m. to 8 p.m.
Tom Perkins is a freelance writer for AnnArbor.com. Reach the news desk at news@annarbor.com or 734-623-2530.