Posted on
Thu, Oct 18, 2012 : 4:42 p.m.
Meningitis update: 62-year-old Washtenaw County man is fifth Michigan death
By Amy Biolchini
Editor's note: This story was updated at 5:30 p.m.
A 62-year-old Washtenaw County man has died in an outbreak of fungal meningitis that is now responsible for the deaths of five Michigan residents, Michigan Department of Community Health officials announced Thursday.
The man's death comes as the number of confirmed cases of fungal meningitis in Michigan patients rose for the 13th consecutive day since Michigan officials announced the first confirmed cases in the state Oct. 5.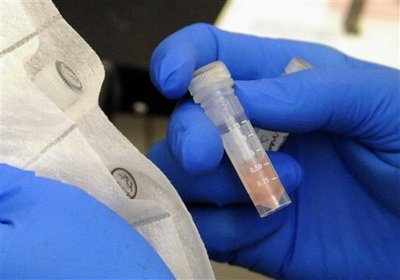 It's also the second death of a Washtenaw County resident from fungal meningitis. The first was that of a 78-year-old woman,
whose death was announced Oct. 9.
The death of a patient who was treated at St. Joseph Mercy Ann Arbor Hospital and discharged to hospice care before the outbreak was discovered was announced around the same time, but hospital officials would not confirm if the death was that of the Washtenaw County woman.
St. Joseph Mercy Ann Arbor has had 45 patients associated with the outbreak; 44 are confirmed cases of fungal meningitis and one was a joint infection.
Overall, 21 of those patients have been discharged as of Thursday -- an increase of 18 discharges since Wednesday.
The University of Michigan Health System has had two confirmed cases of fungal meningitis. One of the patients died in late September, and the other patient was discharged this week, according to hospital officials.
Though the hospital would not confirm the identity of the patient, the Associated Press reported Lilian Cary, 67, of Howell Township died Sept. 30 from fungal meningitis at the U-M hospital.
As of Thursday in Michigan, 49 patients have had illnesses believed to be linked to contaminated injectable steroids that were shipped to four Michigan facilities from the New England Compounding Center in Massachusetts. One of the facilities was Michigan Pain Specialists in Brighton.
Of the 49 patients, 45 of them have confirmed cases of fungal meningitis, officials announced Thursday. Three of the patients have epidural abscesses and one of the patients has a joint infected with fungus, officials said.
The state health department reports four Michigan patients have died from the meningitis outbreak. Additionally, a Michigan patient died from fungal meningitis after receiving an injection at an Indiana facility.
Related articles
The Michigan Department of Community Health and the Centers for Disease Control and Prevention do not include that patient's death in their overall count of fatalities because she received the injection at an out-of-state facility.
Across 16 states, 257 cases of fungal meningitis — including 20 deaths — have been confirmed as of Thursday, according to the CDC. The CDC is coordinating the investigation into the company that manufactured the steroids.
Amy Biolchini covers Washtenaw County, health and environmental issues for AnnArbor.com. Reach her at (734) 623-2552, amybiolchini@annarbor.com or on Twitter.