Posted on
Tue, Jan 29, 2013 : 5:59 a.m.
Washtenaw County's freshmen lawmakers land key legislative assignments in Michigan House
By Ryan J. Stanton
Washtenaw County's two newest representatives in the Michigan House say they're ready to get to work on tough issues facing the state after receiving key committee assignments.
Republican House Speaker Jase Bolger announced the new assignments on Thursday and state Reps. Adam Zemke, D-Ann Arbor, and Gretchen Driskell, D-Saline, fared relatively well.
"I am excited to get to work setting the spending priorities for our state and all Michiganders," said Zemke, who will serve on the powerful House Appropriations Committee.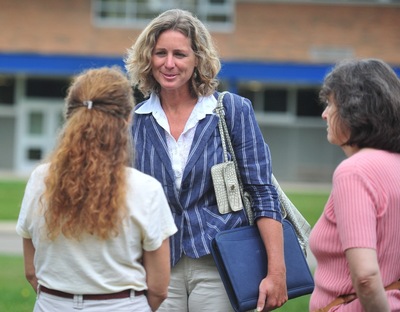 Ryan J. Stanton | AnnArbor.com
In that capacity, Zemke will be a member of the Department of Education subcommittee and will be the Democratic vice chairman of the Joint Capital Outlay and Community Colleges subcommittees.
"I believe that the state's budget is a reflection of our priorities, and I am proud to assume a leadership position for these important subcommittees," he said.
Driskell, formerly Saline's mayor, will be serving on the Commerce Committee and the Transportation and Infrastructure Committee during her first term. She said she's excited to have the opportunity to work on transportation issues and, like Gov. Rick Snyder, wants to see funding increased.
"I have worked locally for many years on our transportation systems, and I am very concerned about the lack of revenue supporting our transportation infrastructure," she said. "Our ability to maintain our roads affects school bus routes and public safety."
Driskell believes her experience as Saline's mayor also will serve her well on the Commerce Committee. For 14 years, she said, she worked to create a pro-business climate and attract jobs to the city, and she looks forward to using her experience on a broader scale.
"Too many Michiganders are still looking for work, and many small businesses are struggling," she said. "Working on the Commerce Committee, I will focus on creating more and better jobs, including those generated by locally owned businesses in my district."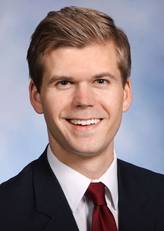 Noting that Washtenaw County is home to the University of Michigan, Washtenaw Community College and Eastern Michigan University, Zemke said he's particularly excited to be a member of two education-related subcommittees.
In addition to supporting K-12 schools and higher education, he said he's eager to work on the budget for early childhood education.
"Education is our No. 1 form of economic development, and increasing access to early childhood education offers the greatest return on our investment in a brighter future," he said.
Washtenaw County's two returning state representatives have mixed opinions about their assignments heading into their second terms.
Rep. David Rutledge, D-Superior Township, will serve on the Local Government Committee and the Transportation and Infrastructure Committee, while Rep. Jeff Irwin, D-Ann Arbor, will serve on the new Financial Liability Reform Committee and the Judiciary Committee.
Irwin, who's known for being a thorn in the side of the Republican leadership, complained he didn't get the committee assignments he hoped for last week.
He wanted to be on the Election and Ethics Committee and on the Energy and Technology Committee. Instead, he's on two committees that meet at the exact same time each week.
"I'll be using my staff on those mornings to help me know which committee I have to run to and when," Irwin said of how he'll handle the situation. "Obviously, I'll be running back and forth quite a bit, because I am very active with amendments in committee."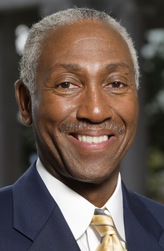 Rutledge has been appointed minority vice chairman of the Local Government Committee where he plans to push legislation that will make it easier for local units of government to consolidate or share services. He also wants to restore previously cut revenue sharing dollars and strengthen public safety.
While he has been removed from the Education Committee, Rutledge vowed that his work for quality in community governed schools will not diminish. He said he will continue to be a vocal advocate for removing the "profit motive" from the state's K-12 education system.
As for his appointment to the Transportation and Infrastructure Committee, Rutledge said he's passionate about helping to find equitable ways of investing in Michigan's roads and bridges.
"For too long, our disinvestment has allow this important asset to threaten our quality of life," he said. "My work on the Transportation Committee will be focused on reversing this trend."
Ryan J. Stanton covers government and politics for AnnArbor.com. Reach him at ryanstanton@annarbor.com or 734-623-2529. You also can follow him on Twitter or subscribe to AnnArbor.com's email newsletters.