Posted on
Fri, Dec 16, 2011 : 11:16 a.m.
Michigan Legislature takes action on temporary plan to help low-income residents heat homes
By Ryan J. Stanton
Both chambers of the Michigan Legislature took action Thursday night to approve legislation that offers a temporary solution to help low-income residents heat their homes this winter.
Senate Bills 864 and 364, which passed with bipartisan support in both the House and Senate, create a new Vulnerable Household Warmth Fund that will provide $58 million for utility assistance and shutoff prevention — with $48 million coming from utility bill surcharges and $10 million coming in the form of a one-time appropriation from the general fund.
Money from the fund will be used to pay bills for electricity, natural gas, propane, heating oil, or any other type of fuel used to heat the homes of vulnerable residents.
The new fund replaces the Low-Income and Energy Efficiency Fund, a program administered by the Michigan Public Service Commission since 2000.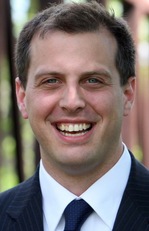 The new fund is a temporary solution for fiscal year 2011-12. A long-term solution for the elimination of LIEEF hasn't been decided yet.
The new program will be funded in a similar manner, but energy efficiency aspects of the former LIEEF program are being eliminated.
"The bill is only in effect for one year. The Republican leadership has indicated that we will take this issue up next year," said state Rep. Jeff Irwin, D-Ann Arbor, who lamented the demise of the energy efficiency aspects of the program.
"Energy efficiency met the axe. Hopefully we will restore these cost-saving efficiency programs in future iterations of this program," he said. "Killing the stalled projects from Clean Energy Coalition and others are an amazingly wasteful decision."
Revenue from surcharges added to the utility bills of customers of the three largest electricity and natural gas providers in the state previously funded the LIEEF program to the tune of nearly $90 million annually, about two-thirds of which went to utility assistance. A court decision earlier this year froze the program.
Under the new legislation, utility companies with more than 1 million customers will continue to charge their customers a similar surcharge for contribution to the new fund until it reaches a balance of $58 million, or until Sept. 30, 2012, whichever comes first.
For residential customers, the surcharges amount to about $1 per month, according to a legislative analysis.
The legislation requires that any utility payments for vulnerable residents must be in the form of a voucher or direct payment to the utility company, and it requires vulnerable residents to make a contribution toward their fuel bill in order to receive a voucher or payment.
It also requires the PSC to hold proceedings in early 2012 for each affected utility to determine the manner in which money being held in escrow for LIEEF will be refunded to customers.
And it requires the PSC to issue an order reducing the retail rates of the companies that contribute to the new fund by the amount contributed by Sept. 30, 2012.
The legislation awaits Gov. Rick Snyder's signature.
Washtenaw County officials still say the the local community stands to lose nearly $19 million in utility assistance funding due to other state and federal cutbacks, including proposed cuts to the federal Low-Income Home Energy Assistance Program.
Andrea Plevek, human services coordinator in the county's Department of Community and Economic Development, said about $200,000 in funding for utility assistance came to Washtenaw County service providers through the state's LIEEF program.
Ryan J. Stanton covers government and politics for AnnArbor.com. Reach him at ryanstanton@annarbor.com or 734-623-2529. You also can follow him on Twitter or subscribe to AnnArbor.com's email newsletters.