Posted on
Thu, Dec 9, 2010 : 2:23 p.m.
Michigan not on list of states receiving high-speed rail funding turned down by Ohio and Wisconsin
By Ryan J. Stanton
Federal high-speed rail grant money turned down by Wisconsin and Ohio will be redirected to about a dozen other states eager to help develop high-speed rail corridors, and Michigan isn't on the list of receivers, federal officials announced this afternoon.
U.S. Transportation Secretary Ray LaHood said $1.195 billion in funds originally designated for Wisconsin and Ohio now will be used to support projects under way in the following states:
California: up to $624 million
Florida: up to $342.3 million
Washington State: up to $161.5 million
Illinois: up to $42.3 million
New York: up to $7.3 million
Maine: up to $3.3 million
Massachusetts: up to $2.8 million
Missouri up to $2.2 million
Wisconsin: up to $2 million for the Hiawatha line
Oregon: up to $1.6 million
North Carolina: up to $1.5 million
Iowa: up to $309,080
Indiana: up to $364,980
The incoming Republican governors in Wisconsin and Ohio indicated recently they would not move forward to use federal high-speed rail money. That left the federal government trying to find other states that would accept the money, and several jumped at the chance.
The Federal Railroad Administration originally announced $810 million for Wisconsin's Milwaukee-Madison corridor and $400 million for Ohio's Cincinnati-Columbus-Cleveland route.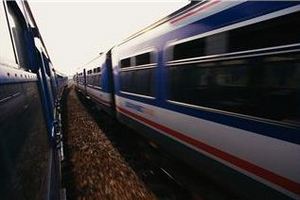 A spokesman for Michigan Gov.-elect
Rick Snyder
did not return phone calls when AnnArbor.com tried to inquire about Snyder's stance on accepting federal rail funding.
The Michigan Legislature still has not agreed to match the $161 million it recently was granted for high-speed rail improvements along the Detroit-to-Chicago corridor. The Republican-controlled Michigan Senate declined to take action to put up the $37 million state match needed to trigger the federal dollars before the most recent legislative session ended.
Rail proponents fear that sent the wrong message to the federal government about the state's commitment to high-speed rail. However, many are hopeful the Legislature will take up the issue quickly in the next session so Michigan still can receive the money.
Ann Arbor city officials are particularly interested in Michigan landing high-speed rail funding since the upgrades would make Ann Arbor-to-Detroit commuter rail possible. Ann Arbor also is the busiest Amtrak stop between Chicago and Detroit.
"High-speed rail will modernize America's valuable transportation network, while reinvigorating the manufacturing sector and putting people back to work in good-paying jobs," LaHood said in a statement today. "I am pleased that so many other states are enthusiastic about the additional support they are receiving to help bring America's high-speed rail network to life."
The American Recovery and Reinvestment Act included $8 billion to launch a national high-speed rail program. To deliver maximum economic benefits to taxpayers, the program also includes a 100 percent "buy American" requirement.
Ryan J. Stanton covers government and politics for AnnArbor.com. Reach him at ryanstanton@annarbor.com or 734-623-2529.