Posted on
Mon, Apr 11, 2011 : 3:15 p.m.
New Ann Arbor schools superintendent to earn $245,000 in base salary for five years
By Kyle Feldscher
Incoming Ann Arbor Public Schools superintendent Patricia Green will receive a base annual salary of $245,000 for an initial term of five years, according to documents released by the district Monday.
The contract, signed March 30, says Green will begin her term as superintendent on July 1, with the initial term to last until July 1, 2016.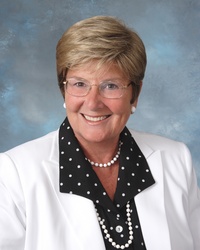 Green is the current superintendent of
North Allegheny School District
in
Pennsylvania
, which she will be leaving at the end of the school year. She was
hired
by the
Ann Arbor school board
on March 5 after a search process that began in August.
The issue of the new superintendent's salary has been hotly debated since the school board announced the salary range near the beginning of the search process. Green has a base salary of $189,000 in North Allegheny.
The district will reimburse Green for relocation expenses. She is required to collect three bids from professional moving companies and submit them to school board president Deb Mexicotte for approval.
Green and Mexicotte will also have to agree on times Green will be in the district prior to July 1 for meetings and consulting to familiarize herself with the district. Green will be paid the rate of 1/260 of her base salary per day — about $942.
Green will earn 25 vacation days annually and is provided with term life insurance coverage equal to three times her base salary. Green also voluntarily waived medical, dental and optical benefits, electing to be paid $2,700 per fiscal year instead.
Green's contract also allows for 12 sick days and three personal days per year. The district will also reimburse Green for memberships in professional and community organizations, along with travel and entertainment expenses related to business.
The district will also provide Green with a cell phone and laptop computer.
If the school board terminates Green at any point before July 1, 2016, Green will be entitled to 18 months worth of salary in a lump-sum payment. She must be notified two weeks before any termination that the school board is considering the move.
Robert Allen has been serving as interim superintendent of AAPS since October, when Todd Roberts left the district to serve as chancellor of the North Carolina School of Science and Math.
Kyle Feldscher covers K-12 education for AnnArbor.com. He can be reached at kylefeldscher@annarbor.com or you can follow him on Twitter.