Posted on
Wed, Jan 30, 2013 : 6:27 p.m.
New University of Michigan provost considered 'visionary' by peers
By Kellie Woodhouse
On Tuesday she sat in the back of a crowded faculty meeting as University of Michigan Provost Philip Hanlon talked about college affordability. Every once in a while, the outgoing provost would toss a question he couldn't answer to her, and she'd clarify.
Then, on Wednesday, Martha Pollack was appointed provost of the university, effective in May. Soon, she'll be the one standing up front answering faculty questions.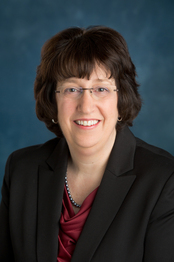 Pollack, a 13-year veteran of the university, said "never in a million years" did she think she'd pursue a career in administration and become second in command at one of the most prestigious public colleges in the nation.
The artificial intelligence expert has risen the ranks quickly. By the time she came to U-M in 2000, she was already editing scholarly journals well known in information science. Soon after she came to Ann Arbor she was appointed as an associate department chair. Then, in 2007, she was named dean of the School of Information. Three years later, she was promoted to vice president for academic and budgetary affairs, a top administrative position that often paves a path to the provost role.
And while Pollack says assuming the role of provost is the subject of her present career focus, the future looks bright for the academic. Previous provosts have gone on to lead the University of Virginia, Syracuse University and, most recently, the Ivy League Dartmouth College, where Pollack received her bachelor's degree in 1979.
"Martha's had a quick ascent through the ranks of academic leadership because she's so good," said Jeffrey MacKie-Mason, School of Information dean. "She's young, she's energetic, she has good vision, she's got talent, so I think the sky's the limit."
Added outgoing provost and soon-to-be Dartmouth College leader Hanlon: "She has all the potential to reach the presidency of a great university."
U-M President Mary Sue Coleman appointed Pollack to a two-year term, instead of a traditionally longer term, because Coleman is planning to step down when her contract expires in the fall of 2014. Coleman's successor will have the chance to re-appoint Pollack, although Pollack may well be a contender for the presidency.
"If she chose to, she could" be president, said Kim Kearfott, head of faculty governance at U-M.
Kearfott said Pollack had earned the respect of faculty.
"I have known Martha Pollack since she arrived on campus as a professor in the College of Engineering. She is a very rational and passionate individual. She's also very creative in her solution to problems," said Kearfott. "Her contributions to efforts such as Coursera and new experiments with teaching models place her in the category of what I would call a visionary."
Indeed, Pollack has been heavily involved with U-M's entrance into Coursera, a platform where free colleges courses are open to anyone, and in exploring how online teaching and educational technology can further the school's academic mission.
In an interview, Pollack said she wanted to leverage the trend toward online education and educational technology, such as screencasts and Coursera, so that faculty and students can spend less time in the lecture halls and "free up time to have more hands-on activities."
"Higher education is really at a transformational moment," Pollack said, explaining that the university had to become "more affordable" while continuing to remain academically cutting-edge. The university, she said, could leverage new forms of online educational technology to generate revenue.
Meanwhile, Pollack said she will continue to emphasize U-M's affordability, as Hanlon has done during his tenure as provost. While Hanlon admits there is still work to do on affordability, he often notes that the net cost for low-income families has decreased in recent years.
To further her goals, Pollack will have to be a careful leader and consensus builder, skills her peers say she already possesses.
"She is great at working with people and a very good communicator," said Kearfott, who explained faculty look for transparency, consultation, inclusivity, respect and vision in administrators. Pollack, she said, embodies all five values. "I cannot think of a better person at this time to be provost."
Added Hanlon: "She's very engaging, she's direct, honest, straightforward - those are all really important qualities as a provost."
David Munson, dean of the College of Engineering, said Pollack has an open communication style. "She's very clear, you don't have to guess where she stands."
Pollack said she plans to harness those qualities as she makes decisions. She'll want to hear from a variety of sources —"my natural style as a leader is to make sure I counsult with as many people as possible," says Pollack— before making decisions.
Kearfott praised Pollack as an "advocate for women in engineering," while MacKie-Mason said she was key in "getting [the School of Information] moving on new faculty hiring and new research initiatives." Munson, who appointed Pollack to an associate department chair position, said she was "enormously effective" as dean of the School of Information. "She understands the faculty role really well, having been a faculty member," Munson said.
Pollack has been a visible vice provost, co-teaching a mini-course on the university budget with Hanlon (the course, according to Hanlon, was Pollack's brainchild), briefing the press on tuition changes, speaking before regents about Coursera and discussing facility space planning with faculty leaders.
Coleman said she has "deep knowledge of this institution that is grounded in her work as a faculty member, department chair and dean."
So, where does Pollack see herself in two years?
"I was just named today," she said. "I am very excited about the position and we'll just have to see where things land in two years."
Kellie Woodhouse covers higher education for AnnArbor.com. Reach her at kelliewoodhouse@annarbor.com or 734-623-4602 and follow her on twitter.