Posted on
Wed, Jan 30, 2013 : 10:04 a.m.
University of Michigan taps vice provost Martha Pollack as school's new chief academic officer
By Kellie Woodhouse
University of Michigan Provost Philip Hanlon's second in command has been selected as his successor after he steps down in May to become president of Dartmouth College.
Martha Pollack, vice provost for academic and budgetary affairs and former dean of U-M's school of information, has been appointed provost of the Ann Arbor school.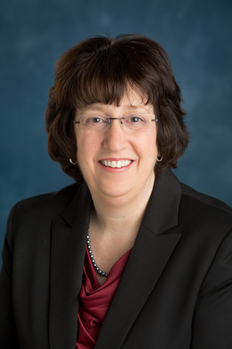 "She has a deep understanding of the challenges and opportunities currently facing higher education," U-M President Mary Sue Coleman, who appointed Pollack, said in a statement, adding that Pollack is an "effective leader" who has a "disciplined approach to finances."
At U-M, the provost is both the chief budgeter and in charge of the school's academic arm. Pollack has served as vice provost since 2010.
Pollack has been a visible vice provost, co-teaching a mini-course on the university budget with Hanlon (the course, according to Hanlon, was Pollack's brainchild), briefing the press on tuition changes, speaking before regents about Coursera and discussing facility space planning with faculty leaders.
Coleman said she has "deep knowledge of this institution that is grounded in her work as a faculty member, department chair and dean."
She has worked on a range of projects, from embracing massive online open courses to helping set cost and financial aid packages for undergraduates to assisting in the mechanics of faculty recruitment.
Prior to becoming vice provost, Pollack was leader of the School of Information from 2007 to 2010 and an assistant chair of the computer science and engineering department. Pollack is an expert in artificial intelligence.
She joined U-M faculty in 2000 and was previously a professor at the University of Pittsburgh. She also worked for SRI International, a large research institute.
She has served as the editor-in-chief of the Journal of Artificial Intelligence Research, as president of the Association for the Advancement of Artificial Intelligence, and on the advisory boards of the National Science Foundation's Computer and Information Science and Engineering Division and the Computing Research Association.
Pollack received her undergraduate degree from Dartmouth and master's and doctoral degrees in computer and information science from the University of Pennsylvania.
Pollack's two-year appointment is set for May 6.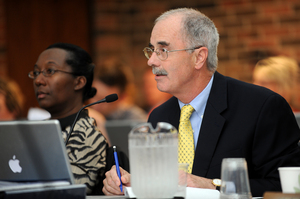 AnnArbor.com
Hanlon announced in late December that he is stepping down to become president of Dartmouth College, an Ivy League university in New Hampshire.
He joins a long list of U-M provosts that have left their posts to lead top colleges, including Teresa Sullivan who left for the presidency at University of Virginia, Nancy Cantor who is now president of Syracuse University and Bernard Machen, now the leader of the University of Florida.
Others, like James Duderstadt in the late 1980s, transitioned from the provost role to U-M's presidency. As Coleman is expected to step down in 2014, Pollack will have a chance to vie for the U-M presidency if she's interested.
Prior to becoming provost in 2010, Hanlon served as vice provost for academic and budgetary affairs and assistant dean in the College of Literature, Science and Arts. He has been with the university for more than 26 years. His Dartmouth appointment begins in July.
Kellie Woodhouse covers higher education for AnnArbor.com. Reach her at kelliewoodhouse@annarbor.com or 734-623-4602 and follow her on twitter.