Posted on
Fri, Oct 29, 2010 : 6:04 a.m.
Newcombe Clark and John Hieftje clash over DDA issues, crime at Ann Arbor candidate forum
By Ryan J. Stanton
Ann Arbor City Council candidate Newcombe Clark cautiously approached Mayor John Hieftje after Thursday night's candidate forum, apologizing for seemingly offending him with his remarks about crime in the city.
Hieftje didn't appear touched by Clark's attempt to atone. Amid a series of heated exchanges that followed, he accused Clark of engaging in "fear mongering."
"You're trying to scare people," Hieftje said, dismissing Clark's commentary on recent robberies and concerns about other crimes as "political rhetoric."
Clark said the concerns he aired during Thursday's forum were genuine, and it's unfortunate Hieftje didn't see it that way.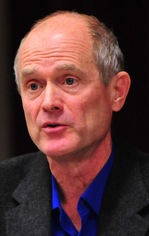 And so went Thursday's forum at Bach Elementary School, where Hieftje and Clark clashed on issues ranging from crime to the Downtown Development Authority.
The forum, attended by fewer than 20 people, was organized by the Old West Side Association.
Clark, a Democrat who is running without party affiliation, is seeking the 5th Ward seat held by Democratic incumbent Carsten Hohnke. Republican John Floyd, another challenger in the 5th Ward race being decided Tuesday, appeared alongside Clark and Hohnke.
Also in attendance was independent mayoral candidate Steve Bean, head of the city's Environmental Commission.
"I love this town. I've spent my entire life here — the last 30 years, and I hope to spend the next 30 years," Clark said in his opening remarks. "But I don't remember choosing a community that it was OK to rob banks in. We've had four armed robberies in three months, two of which have been in this neighborhood. We've had an attempted rape of a college student by a Pioneer High School student in the parking lot of Slauson Middle School. We have half the cops that we had 10 years ago."
Hieftje waited until his closing remarks to fire back at Clark, a 29-year-old real estate professional who is working on an MBA at the University of Michigan.
"I appointed Newcombe to the Downtown Development Authority, but I'm very disappointed that he's taking incidences of crime — there was a robbery here or a robbery there — and using those as if they're some sort of political lever," Hieftje said. "Ann Arbor has very low crime. Crime has been coming down steadily since 2002-2003."
Hieftje said he doesn't have all the facts and figures, but he believes Ann Arbor may have the lowest crime rate of all the Big Ten college towns.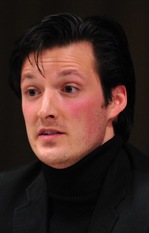 "So to say that a certain incident … is indicative of something that's happening in the city, I'm disappointed that that would happen," he said. "There's certainly going to continue to be crime. Bank robberies happen. We're in the greatest recession any of us have ever seen in our lifetime. These are happening across Southeast Michigan, but Ann Arbor is an island that has a declining crime rate."
Clark, who has been a strong proponent of bringing back downtown beat cops in Ann Arbor, has argued for months there's at least a sense that downtown is less safe now.
"I understand that it's easier to think that the bank robberies are on the other side of town, but this town isn't that big," Clark said, stressing "safety is a choice."
"If elected, I promise to be honest with those choices," he said.
All five candidates took turns answering questions from the audience, including one resident who asked Bean how he would handle making appointments to city boards and commissions if elected mayor. The questioner also asked Bean if he thought it was OK to appoint a single individual to more than one board or commission, which Hieftje does.
"It's about who can best serve a role to contribute to that task or the charge of that committee or board," Bean said, adding he would look primarily for diversity of thinking to avoid having too many like-minded people making decisions by "groupthink."
"I would welcome people who offer something constructive but are thoughtful and just maybe a different perspective," he said. "I think that's something we're missing a little bit."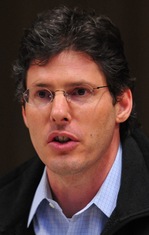 Bean said he would have asked Sandi Smith to step down from the DDA's governing board when she was elected to the City Council two years ago. Some see her dual role as a council member and a DDA board member as a conflict of interest, especially right now as the two entities are hashing out a multimillion-dollar contract related to parking revenues.
"It is inappropriate to continue to have a City Council member, in addition to the mayor, on the DDA board," Bean said.
Regardless of whether it's a conflict of interest, Bean said, it erodes citizens' trust in their government.
"People ask questions about that, whether it's appropriate. And I don't think it's worth those questions coming up because of something like that," he said.
Hieftje disagreed, saying it's fine for Smith to serve both roles. He said he discussed it with her when she was elected, but only because he thought it would be too big of a workload.
"She chose (to stay on the DDA)," Hieftje said. "I can't remove her if she chooses to serve on both the DDA and the City Council. That's up to her, and I think she does a fine job in balancing those roles very well, so I don't see a conflict there."
Clark, who currently serves on the DDA board, promised to resign from his position if elected because he thinks it would be a conflict of interest.
"What we're working on right now, it's got too many opportunities to question dual fiduciary," he said, making reference to the parking agreement between the city and DDA.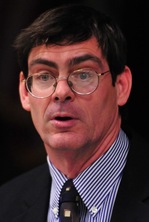 Floyd also addressed the question of city appointments.
"I think it's important to have as varied a group of people as possible, and I think that bringing new people into the system continuously is a good thing," he said.
One resident asked the candidates their ideas for bringing new business to Ann Arbor. Both Hohnke and Hieftje talked about Ann Arbor SPARK and said the city is doing a good job.
Clark and Floyd said they don't think the city or the state should be in the business of offering generous tax incentives to bring companies to Ann Arbor, though.
"We pick winners and losers in this state. We're a zero-sum-game kind of state," Clark said. "What we need is an environment that is holistically inviting. I find it difficult to say Google deserves free parking when Detroit Edison employs three times as many people and pays four times as much and has more people downtown."
Floyd said he agreed with Clark.
"Every time you give person A a tax break, person B either has to pay more taxes to make up for it, or they have to accept less service. So it's really not fair to the existing businesses that the new kids don't have to pay what they pay," he said.
"How do we encourage new businesses?" he added. "If you're thinking about retail downtown — creating more shops — I think in the end, that really is up to the entrepreneurship and the creativity of the people who have an impulse to run a shop."
Clark said Ann Arbor is the only city of its size in the state that doesn't have an economic policy that spells out where the city is proficient and where it is deficient.
"If we sit down and actually write the business plan for Ann Arbor … we might see some things that we could be doing a little bit better, and I would love to do that immediately," he said. "It's been talked about for the past five years, but it hasn't been done. It's on the to-do list in the administration's office, and I think that would probably point out where the opportunities are."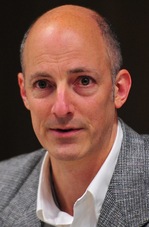 Bean and Hieftje agreed Ann Arbor is doing well from an economic standpoint in comparison to the rest of Michigan. But Bean said taking on new debt and investing money in new parking structures downtown and along Fuller Road might not be good long-term investments right now, given the city's financial situation.
Hieftje, a supporter of both the underground parking structure on Fifth Avenue and the parking structure on Fuller Road, took exception to that statement.
"If you read the reports that come from the debt-rating agencies, we have one of the very best bond ratings in the state and a very moderate debt load," he said. "Things like the Fuller Transit Station will not involve any of our general fund money other than to pay the environmental assessment. Actually, the University of Michigan's funding is going to be used as the entire match for federal funding that we're seeking."
In response to a question on the city's water and sewer rates, both Hieftje and Hohnke said the city is doing a good job of keeping rates low and keeping up with capital improvements. Hieftje noted the city is taking on a $140 million project to rebuild a section of the city's sewage treatment plant, which was constructed during the Great Depression.
"We're doing our best to keep up," Hieftje said. "When you look at other cities that have aging systems, Ann Arbor is doing well."
Clark said the city's aging water and sewer infrastructure is "out of sight, out of mind" for most, but the DDA got a firsthand look recently at its "deplorable and surprising" condition when it dug up the street surrounding the underground parking structure.
"We're not caught up, we're getting there," Clark said.
"Newcombe paints a very scary picture of what's going on underground," Hohnke said in response, suggesting the situation isn't that bad.
Ryan J. Stanton covers government and politics for AnnArbor.com. Reach him at ryanstanton@annarbor.com or 734-623-2529.