Posted on
Mon, Dec 19, 2011 : 5:21 p.m.
Number of students struggling with homelessness grows in Washtenaw County and Michigan
By Cindy Heflin
The number of students struggling to keep up in school while their families cope with homelessness has increased dramatically in Michigan in recent years, the Detroit Free press reports, and Washtenaw County figures show a similar trend.
The percentage of homeless students is particularly high in Willow Run and Ypsilanti school districts, the figures show. In Willow Run, 7.5 percent or 120 of 1,600 students were homeless last year, meaning they had to live with relatives or friends, a shelter, hotel or motel, tent or car or had no shelter.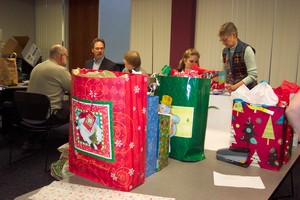 Lisa Carolin | For AnnArbor.com
In Ypsilanti, the figure was 5.89 percent or 215 of 3,652 students.
In Ann Arbor schools, there were 180 homeless students, just more than 1.1 percent.
To see figures from your school district, go to the Free Press database.
Officials from the Washtenaw County Education Project for homeless youths this fall said more than 700 youths in Washtenaw County up to age 20 have been homeless since the start of the school year. That's a 30 percent to 40 percent increase from last year, which was a 40 percent increase from the year before.
The Detroit Free Press is in the midst of a four-part series on homelessness, which is telling the stories of homeless children and their families. Read today's installment.