Posted on
Sun, Jan 8, 2012 : 7:09 a.m.
Ann Arbor and Michigan could learn a lesson from Europe on high-speed trains
By Guest Column
Your article on Ann Arbor's projects for 2012 (5 issues that should top the city of Ann Arbor's priority list in 2012," AnnArbor.com, Jan. 1, 2012) included the Fuller Road Station project and high-speed trains. And that's something Europe knows a thing or two about.
Trains are a way of life in Europe. They link the major cities together with safe, rapid service from city center to city center, making travel a breeze. That in turn promotes business as well as pleasure. But there's a difference in attitude toward mass transit overseas that would merit adopting here in certain parts of America, and in the southeast corner of Michigan in particular.
All of France is about as big as just Texas, and Ann Arbor is neither Paris nor London.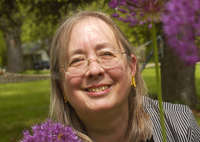 But our college town is similar in size and make-up to Freiburg, Germany, so let's take that as a point of comparison. Traffic is good on this north-south corridor, with local trains bringing students and shoppers into town from stops up and down the line several times a day. And there are also rapid trains that link Basel in Switzerland (just over the border to the south) with Frankfurt to the north -- major cities with two of Europe's major airports -- and still stop in Freiburg.
Now wouldn't it be nice if we had that kind of corridor, say from Chicago to Detroit and maybe on to Toronto, but stopping in Ann Arbor? Think of all the possibilities that would open!
Obviously such a scheme would require some finagling so that those trains wouldn't continue to be shunted to the side while freight trains pass, given that they own the actual rails. Four hours from Ann Arbor to Chicago is bearable, especially as you arrive rested, in the center of town, and don't have the cost and bother of parking. But when the trip becomes 6 hours or more because of freight trains having the right of way ... well, the whole project then self-destructs.
The combination of finances and planning from the City of Ann Arbor, the University of Michigan, U-M Hospital, Michigan Department of Transportation, Federal Rail Administration, Amtrak and AATA seems to be an excellent first step for this project. And yet your article states that "the first phase has been waiting for council approval since the Planning Commission approved it in September 2010," over a year ago.
There is, of course, the slight problem of Ann Arbor coming up with the required $10 million at a time when money's too tight to mention. But some things are worth pushing ahead on, and even if only a timeline were established, that would be a step forward.
Not to mention all the jobs the project would create, at least during the construction phase!
Another lesson we need to learn from Europe, should the project go forward, is the need for a link-up with local transit. What good does it do you to get to Fuller Road Station but have no way to get on from there to your destination? Shuttle buses to major points -- downtown and maybe Briarwood, as well as U-M Hospital, North Campus and Central Campus -- would make it a winning proposition. And as U-M has buses for students that already travel that route, maybe they could set a fee for non-students with Amtrak tickets?
A graduate of the University of Michigan and the Sorbonne, Sandy Schopbach divides her time between Paris and Ann Arbor. She arranges custom-tailored tours of France for small groups of Americans. She has worked as a photographer, author, and freelance journalist, and also managed the now-defunct Bird of Paradise jazz club for a number of years. Her website is www.sandyschopbach.com.