Posted on
Sun, Oct 23, 2011 : 7:49 a.m.
Conan Smith: County will bid out animal control services if Humane Society won't work within budget constraints
By Lucy Ann Lance
Editor's note: The following is from one of two on-air interviews conducted by Lucy Ann Lance and producer Dean Erskine over the past couple of weeks with Washtenaw County Board Chairman Conan Smith and Tanya Hilgendorf, executive director of the Humane Society of Huron Valley, over a proposed 50 percent cut in funding by the county to the nonprofit animal shelter.
In a separate interview. Tanya Hilgendorf says the county proposed cut in funding to $250,000 a year is unacceptable and the agency may cut off its services to the county.
Lucy Ann: What are the mandated services that the county must provide?
Smith: The county has about a 50-page rundown of our services, what's discretionary and what's mandated. What it boils down to around our mandated services is regulatory functions and then the business functions of running county government. On the animal control side, we're mandated around licensing of dogs, licensing of facilities like the Humane Society and other shelters and kennels, and then we do have a discretionary service that we don't like to abide by at all. When there are (unlicensed) stray dogs out there, the sheriff has to go out and kill those dogs. We try to avoid that.
Lucy Ann: And you avoid that by bringing them to the Humane Society?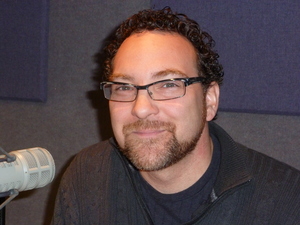 Smith:
Right. The Humane Society has been a great partner of ours for 20 years in providing that protection for animals so we don't have to take those extreme actions that are articulated in the law. Owners have the right to recover their animals or the opportunity to get them licensed, and those animals whose owners don't care for them appropriately have the opportunity to be adopted.
Dean Erskine: Conan, full disclosure, I'm a volunteer with the Humane Society. It seems to be the position of the (county) board that the only thing that's mandated by the state is to be in charge of licensing animals and if there are loose dogs, to come out and shoot them. It seems like other counties around us also run their own animal control where they have to house animals that are brought in.
Smith: Our mandates from the state are very limited. What's considered a community obligation usually goes far beyond anything we have. The same holds true in all of our human services. In terms of animal control, the mandate is the very minimum service that we're obligated by law to provide. Anything that we do above and beyond that is considered a discretionary service, but it may be a priority for the community itself. It's a question of what the law requires versus what the community thinks is the right level of investment.
Dean: Which is what you said is your mission to do, the most humane care as possible, which I know is what (former county administrator) Bob Guenzel had committed to back when they gave $1 million to the (Humane Society) Capital Campaign to build a shelter that also included increased levels of support over the years through 2018.
Smith: There are some misperceptions there. We did talk about an extended contract or an extended service with the Humane Society as part of the discussions, and this is very similar to what happened with the police services. A 10-year contract, same thing as in the police services, but ultimately the board acts through votes and joint actions. No one administrator has the ability to commit the county to anything without a vote. When it came down to it, the votes weren't there for that kind of a long term engagement. A two-year contract with the Humane Society was adopted and then two years later we renewed that contract for another two years, but the boards that adopted those contracts also had their eyes on this long decline in revenue. We're looking out to 2015 before we see a flattening in our revenue, so I think there's attentiveness to fiscal responsibility those boards were concerned about and they said, "You know, we can't make a 10-year commitment. It's not realistic."
Lucy Ann: Do you think we're a community that's going to tolerate animals to be killed?
Smith: Absolutely not, and that's certainly not the intention of the board and I only raise that because that's what's written in the state law.
Lucy Ann: The Humane Society of Huron Valley has told us that their board may decide not to take any of the county money and become a private no-kill shelter where they won't take in any strays the county brings in. What is the county going to do with these animals if you don't shoot them?
Smith: The Humane Society wrote us a letter last week indicating that exact same thing. They were not willing to continue to provide the service at a reduced fee. Our animal control officers in 2010 only brought 192 animals into the shelter. You see large numbers, in the thousands, of animals that are being delivered to the shelter and cared for under the county's mandate, but that's not really an accurate reflection of what the county is.
Dean: A lot of people just bring the animals to the Humane Society.
Lucy Ann: I think Conan is saying that the Humane Society will still take those animals.
Smith: I can't speak for the Humane Society and what their response to situations like that would be, but I can tell you very clearly our contract with the Humane Society really only applies to those animals that are brought in by government officers. I think it would be important if we lose this 20-year relationship that we've had with the Humane Society that has been mutually beneficial for the county and the community. What we're sort of pressed into is a situation between our budget availability and their unwillingness to work to our budget. We're going to have to bid those services out and there are a number of kennels around the county that would be happy to take dogs at the rate that we're able to pay. If you kennel your dog now, you're paying $35 to $50 a day. We budget about $100 a day for animal services, (including) veterinary services. Dean: If you put out an RFP for another organization to do this, what happens if the bids come back and all are over $500,000 per year?
Smith: I think it would be pretty extraordinary if they came back that high. If they do and no one can provide that service for less than $500,000, we'll have to regroup as a board and talk about what are our priorities.
Lucy Ann: I asked that very question of Tanya Hilgendorf, executive director of the Humane Society of Huron Valley. There are many people who believe that human beings are superior to animals and we have to place our dollars and our funding with that in mind. She said, "This is about people." She thinks this would be a huge culture shift if they were to become a private facility and were no longer going to have this contract with the county. They believe that what they do is much more than what you've described.
Smith: I agree with her that this is about people as well. The role that animals play in our lives is so important. The way we treat animals in our community speaks a lot about our compassion as a society, but the same thing is said about how we treat people that are homeless or starving. Those are equally dire situations if not, in some people's eyes, more dire.
Dean: What surprises me is that there seems to be so many questions about what the county needs to provide for animal services.
Smith: We have been very lax about the requirements. We had the funds to liberally support the Humane Society without really requiring the kind of oversight and restrictions that we would normally, because we believe this is a good organization.
Lucy Ann: What's the next step?
Smith: We've got to approve the budget by the end of the calendar year and it's got to be a balanced budget, so we'll be having lots of these conversations. What we're going to be doing is really looking very carefully at what the variety of demands from animal control perspective are. (Regarding) animal cruelty, we want to maintain a good high level of service because it supports the prosecutor's office. What the statute that's required is that those services get billed back to the criminals. So, there's an opportunity for a different kind of revenue that can support the type of work that the Humane Society does. We haven't really had to do this in the past because we haven't been in this budget situation. Opportunities are still out there.