Posted on
Sun, Oct 23, 2011 : 7:49 a.m.
Tanya Hilgendorf: Humane Society will be forced to end relationship with county if cuts go through
By Lucy Ann Lance
Editor's note: The following is from one of two on-air interviews conducted by Lucy Ann Lance and producer Dean Erskine over the past couple of weeks with Tanya Hilgendorf, executive director of the Humane Society of Huron Valley, and Washtenaw County Board Chairman Conan Smith over a proposed 50 percent cut in funding by the county to the nonprofit animal shelter.
In a separate interview. Conan Smith says if Humane Society is unwilling to accept the reality of the budget constraints the county is facing, the county will bid out mandated animal control services.
Lucy Ann: The state mandates that counties have to provide these services?
Hilgendorf: Yes, and there's some disagreement in how you interpret this law and it comes down to: What do you think the spirit of this law means and how does the community want this law interpreted? The 1919 (Michigan) Dog Law is where animal control was born, and it was intended to prevent the spread of rabies and to protect people's livestock from marauding stray dogs. The world of 1919 is a whole different place than the world we have today, and as it grew it really became that we are picking up stray dogs, cats, domestics. We are dealing with animal cruelty (which) wasn't illegal in 1919. Animal cruelty is illegal; it has to be enforced by the law. It's breaking the law. It can be a misdemeanor. It can be a felony. When you are enforcing animal cruelty laws, you come upon animals. Those animals need a place to go. Those animals are owned by somebody who's going through prosecution, typically.
Lucy Ann: And the Humane Society of Huron Valley often ends up in court over that.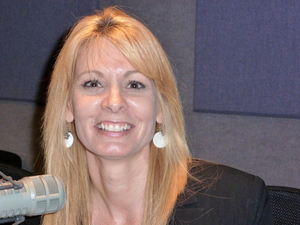 Hilgendorf:
Absolutely, and what we're missing in our understanding in Washtenaw County is what really is animal control. And part of it is the fact that the Humane Society of Huron Valley has been doing this contracted service for so long and subsidizing this with donor money and providing free services to the county, that our county leaders have no idea what it means. That's really the problem. They don't realize the services we provide and all the legalities around animals that goes way beyond the 1919 Dog Law. (Wednesday) my cruelty investigators went into a home in Ypsilanti Township with many animals. The house had been abandoned, the animals had been abandoned. There were two starving dogs, over a dozen starving cats, there were dead animals lying on the floor. That person who abandoned that home and those animals now lives a mile away. That person needs to be charged with animal cruelty. OK, what's going on with that person? How else are they jeopardizing our community that they would do that to animals? How are they going to repeat that where they are? That's a felony. That person needs to be charged. Those animals suffered, it's against the law. The animals that are still alive need somewhere to go. And it's not just because I'm the Humane Society, it's because I'm the impound facility. It's because we're enforcing animal cruelty laws.
Lucy Ann: You have been a very successful Humane Society. You have been able to do incredible fundraising to get the new facility built. Is it conceivable that the Humane Society could do all these services without taxpayer money?
Hilgendorf: We have been successful and we have had amazing outcomes, but we still struggle. My front line folks make $10 an hour. Their salaries and their benefits don't come anywhere near what they would be if you worked for the county. Why should we bear the burden of paying for these services that they are otherwise required to offer? Where do they cut back? I'm providing humane education to children, they don't pay for that. I do spay/neuters, they don't pay for that. We're providing education and prevention so that down the line, the community will need us less, hopefully.
Lucy Ann: The funding dispute seems to be centered on what is the legal requirement. Washtenaw County Commissioner Conan Smith was quoted in an earlier AnnArbor.com article as saying that, "The mandate is limited to dog licensing." You're saying the mandate includes much more than that.
Hilgendorf: Case law and department regulations all fall into a sort of array of legal requirements as it relates to animals. Every community around us pays more for their animal control facility than Washtenaw County. We are at the bottom of the list. But we have the best, far and above, outcomes because we leverage so much in terms of donations and volunteer support, passion, expertise. They couldn't come close to doing that.
Lucy Ann: Outcomes, as in save rates?
Hilgendorf: Our save rate is above 80 percent. The history of this contract is that we were paid such a minimal amount when I started six, seven years ago, it was $150,000. Our organization was spending its entire resources on this county contract. We were, in essence, only the county pound. By getting the county to pay its fair share we have been able to expand and grow and improve and focus on education and prevention. A Humane Society should be looking at root causes, not spending money on seized animals and law enforcement, but we are doing that.
Lucy Ann: What would happen if what Conan Smith portrays is true. That we should just be funding the licensing? The proposed 50 percent cut in the $500,000 of taxpayer money that the Humane Society of Huron Valley gets now, if it went down, what would the landscape look like for animals in our community?
Hilgendorf: What I have actually heard the county commissioner say is that our entire obligation is to shoot unlicensed dogs.
Lucy Ann: Shoot?
Hilgendorf: Shoot.
Lucy Ann: Kill?
Hilgendorf: Kill. Because that's a part of the 1919 law. Well, it's not 1919 anymore and that's not going to happen, but is that the community we want to say we have? One that invests at a level where we shoot unlicensed dogs? You want to know how many dogs are licensed? Raise your hand if your dog is licensed. We have the most pathetic dog licensing program of any county around here, the most minimal compliance rate of any county.
Lucy Ann: Why is that?
Hilgendorf: Well, because nobody seems to really care. Because the Humane Society has been providing this contracted service for so long, nobody really knows all the essential components of what it means in the community and what are our requirements. But that money should be used for animal control. Legally, any dollar you get from licensing should go back into animal control. Where our licensing dollars go, I have no idea. If we had a vigorous licensing program with great enforcement, where it was accessible and easy to do and encouraged, we wouldn't have this problem.
Lucy Ann: What would it take?
Hilgendorf: It would take interest on the side of our public officials.
Lucy Ann: The county is trying to make some pretty hard decisions where the cuts are going to come. There are some people who believe that human beings should take precedence over animals. Food programs, the homeless shelter, all vying for the same pot of money here and all of which are slated for cutbacks. In some minds, animals are down at the bottom of that list. Make your case for why you should be considered in the same vein as people.
Hilgendorf: I believe in human services, I believe in non-profits providing those human services, I believe they do it more efficiently than government entities can do it but, for one, this is a county mandated service. If we don't provide it, they have to do it themselves. You can go to any neighboring county and see an animal control facility that you don't want to see in your community. You don't want to see it. The animals are not treated well and they don't typically survive. Is that what you want in your community? No. We don't. We're a better community than that. I do believe in human services but if you look at the entire county budget, how many millions of dollars are we talking about? $6 million for IT, the county spends. How does that fall into animals versus people? I see a lot of money in the county. I see psychiatrists making over $200,000. I just don't think it's a relevant part of the conversation. And animals are about people. We have the county mandate and animals are already at the bottom of the list. That $500,000 is the entire amount of taxpayer dollars that goes into animal welfare for our community.
Lucy Ann: What's the next step?
Hilgendorf: The next step is our community needs to decide how it wants its animals taken care of and to let their elected officials know.
***
After our on-air interview,Hilgendorf responded to a query as to whether the Humane Society of Huron Valley has considered severing the contract with the county and becoming a completely private facility. "Yes, if the county is not willing to look at the real cost of this contract and all of the strays, animal cruelty cases, and animals seized by law enforcement that we must care for, and rescind this arbitrary cut, we will be forced to do exactly that," Hilgendorf said. "We are better off without this contract. It is a financial drain that makes our work more difficult, stressful and traumatic, but unfortunately the animals in this community and the people attached to them will be the ones hurt."