Posted on
Sun, Nov 27, 2011 : 7:14 a.m.
House bill would provide common sense reforms to Michigan's no-fault insurance system
By Guest Column
While acknowledging there is a problem with the state's no-fault law, AnnArbor.com's editorial ("Michigan's no-fault car insurance system needs reform," Nov. 13) missed the mark by dismissing the provisions of House Bill 4936.
Change is difficult. Drivers in Michigan have become accustomed to unlimited, lifetime medical benefits mandated in their auto insurance policy. However, with triple-digit increases in the average medical claim, those benefits are no longer sustainable for the system or drivers' pocketbooks.
House Bill 49236 would provide common-sense reforms that would sure Michigan's unique no-fault system continues to be financially stable for residents.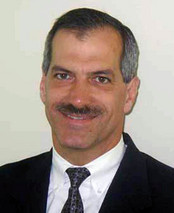 First, the bill would provide consumers with a choice of the level of medical benefits they want to purchase instead of being forced into a "one-size-fits-all" benefit. The benefit levels in the bill of $500,000, $1 million or $2 million still far exceed those mandated in any other state. New York has the next highest minimum mandate of $50,000.
The second reform would implement a medical fee schedule like the one currently used in the workers' compensation system. A fee system is also used in other no-fault states as a cost containment measure.
Other states have both significantly lower medical benefits and use fee schedules and there hasn't been an outcry from persons injured in those states that they are getting inadequate or substandard care. AnnArbor.com's view that we need to control costs, but not supporting any cost controls in the bill is perplexing.
Another concern for the long-term sustainability of the no-fault system is the Michigan Catastrophic Claims Association (MCCA), a fund that reimburses insurance companies for injury claims over $500,000. The assessment to fund the MCCA has risen 2500 percent in the last decade.
Transparency of the MCCA is inaccurately portrayed by opponents of the legislation to take the focus away from the real issue of reform. MCCA financial documents, including annual audits and annual statements, are posted not only on the MCCA website (www.michigancatastrophic.com) but the website for the state of Michigan's Office of Financial and Insurance Regulation (www.michigan.gov/ofir). Making the MCCA disclose more data or subjecting the private, nonprofit association to the Freedom of Information and Open Meeting Acts will not provide any cost containment to the system or rate relief for drivers.
The arguments against House Bill 4936 really aren't about people injured in car crashes.
Even with the $500,000 minimum, 99.5 percent of all injured persons will be covered. If they exceed the benefit, they can access benefits through a health insurance policy or by suing the at-fault party, just like in all other no-fault states. The arguments against the plan are about protecting the unlimited source of income it provides to the health care industry.
A great system won't be so great if no one can afford to be in it. House Bill 4936 provides much needed cost containment measures that benefit policyholders by allowing them to continue to receive the highest no-fault medical benefits in the country.
Pete Kuhnmuench is the executive director of the Insurance Institute of Michigan, a government affairs and public information association of property-casualty insurance companies. He may be reached at pkuhnmuench@iiminfo.org.