Posted on
Sun, May 13, 2012 : 5:59 a.m.
Michigan lawmakers have no business meddling in stem cell research
By Tony Dearing
Michigan business leaders who are worried about the way the state has dis-invested in education offered a telling statistic this past week. Between 2002 and 2011, state funding for universities, when adjusted for inflation, fell by $4,000 per student while tuition rose by $3,500 per student.
After a prolonged period of decline in state support for higher education, the Legislature finally is headed back in the right direction. Both the Senate and House have approved budgets that would increase the allocation for our 15 public universities.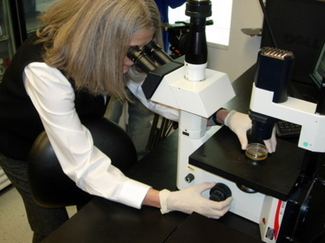 That's welcome — until one looks at the details and sees that funding to the
University of Michigan
is being jeopardized by legislative fiat on the question of stem cell research, something lawmakers have no business meddling in.
U-M is a national leader in stem cell research, and the work that it and other institutions across the country are doing is crucial to treating and curing diseases and saving lives.
If there was any serious question in Michigan whether stem cell research is a valuable and morally acceptable means of advancing medical science, it was resolved in 2008 when voters approved a constitutional amendment that allows researchers to create embryonic stem cell cultures and use them in medical research. The people of Michigan understood that embryos used in this form of research would be discarded otherwise, and the potential benefit to human health is too great to shut down such promising avenues of study.
Unfortunately, there are lawmakers who would defy the will of the people by attacking stem cell research through backdoor means. The current budget bills include a provision that threatens funding to U-M unless it complies with stem cell "reporting requirements'' being imposed by the Legislature. The bills, including the stem cell provision, passed along party lines in both chambers, with Republicans carrying the majority.
Let us say simply that these so-called reporting requirements are a farce. They involve five questions having to do with the number of human embryos, stem cell lines and research projects. Given that there is no regulatory purpose for such information, this looks more like a thinly veiled form of harassment intended to discourage stem cell research.
U-M officials say they have provided the requested information, but lawmakers say U-M's response isn't adequate. The university shouldn't even have to be going through this pointless dance. Stem cell research is already is heavily regulated by the federal government, and no state regulation is needed — let alone pseudo-regulation that serves no apparent purpose.
The Legislature has no business using state funding as a hammer to impose its social agenda on U-M. If this approach is allowed, it could send exactly the wrong message about the research climate in Michigan, discouraging researchers from coming here and causing those who are here to consider relocating to states that are more hospitable to the important work they are doing.
When the issue of stem cell research was on the ballot in 2008, a public policy group issued a report concluding that such research could benefit hundreds of thousands of state residents, save millions in health-care expenses and create hundreds of jobs in the growing biotech sector. That is what's at stake here.
The House and Senate bills now go to a conference committee, and we call on that committee to strip the higher ed budget of the stem cell provision, as well as other provisions that seek to control the behavior of universities on non-financial matters. The Legislature's priority right now should be to restore educational funding without any such strings attached.
(This editorial was published in today's newspaper and reflects the opinion of the Editorial Board at AnnArbor.com. David L. Lampe, who serves as a community member on our Editorial Board and is executive director of research communications in the Office of the Vice President of Research at the University of Michigan, did not participate in our deliberations on this editorial.)