Posted on
Sun, Mar 20, 2011 : 7:58 a.m.
Michigan's pension tax issue more complex than characterized
By Guest Column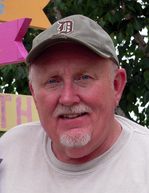 Reporter Ryan Stanton's claim that "Michigan currently is one of only four states in the country with an
income tax that doesn't tax pensions
," included in his Sunday, March 13, article ("Snyder defends 'tough calls"), is not completely accurate.
As a retired academic, my concern is that incomplete information can become "truth" in the minds of those who do not take the time to research claims.
I call your attention to a very insightful report by the National Conference of State Legislatures entitled State Personal Income Taxes On Pensions & Retirement Income: Tax Year 2010 (www.ncsl.org/?tabid=12657). The covering document talks to the rationale behind state income tax exclusions and the full report contains a state-by-state comparison of the income tax policies for pensions broken down by type of pension.
A more complete picture of how states tax pensions comes from the covering document and includes the following: (I am quoting from the document liberally): • Seven States (Alaska, Florida, Nevada, South Dakota, Texas, Washington and Wyoming) do not have a tax on any income and two others (New Hampshire and Tennessee) tax only dividend and interest income.
• Forty-one states have a broad-based income tax and 36 of those states exclude "some or all specifically identified state or federal pension income or both, retirement income exclusion or a tax credit targeted to the elderly." DC excludes federal and District income.
• Five states offer no income tax exclusions (California, Nebraska, North Dakota, Rhode Island and Vermont).
• Ten states exclude all state and local government pension income (Alabama, Hawaii, Illinois, Kansas, Louisiana, Massachusetts, Michigan, Mississippi, New York and Pennsylvania).
• Eleven additional states offer partial tax exclusions (Idaho, Iowa, Kentucky, Maine, Missouri, Montana, New Jersey, North Carolina, South Carolina, Oklahoma and West Virginia).
• Other states provide a variety of exclusions by age and source of income. The document continues to discuss Social Security exclusions and state specific pension exclusions for types of pensions. Private sector pension income exclusions do vary by state and the document covers those exclusions as well (again, I quote directly from the document): • Pennsylvania excludes all private sector retirement income.
• Alabama excludes defined benefit plan income.
• Hawaii excludes income from contributory plans.
• Illinois and Mississippi exclude income from qualified retirement plans.
• Louisiana, Michigan and New York cap the private sector exclusion at a set dollar amount. The statement about Michigan being "one of only four states in the country with an income tax that doesn't tax pensions" is (if one is being generous) at best incomplete. Gov. Snyder has been active in promoting an image that Michigan somehow is unusually distinguished by its generosity in providing tax exclusions for pension income and he offers up a plan that would tax all pension income irrespective of source, only excluding Social Security. If adopted as is this plan would place Michigan with those few states that are very ungenerous in terms of pension income exclusions. Another issue not discussed is the fairness of excluding Social Security income when some government retirement pensions held by Michigan retirees (Alaska and Ohio, for example) are earned in lieu of Social Security. I would ask why it would be "fair" to tax those pensions, which take the place of Social Security, when the governor's plan gives an exclusion for Social Security income. Should not the argument for excluding these types of pensions be the same as for excluding Social Security income? My point is that the pension tax issue is much more complex than the characterizations that I have been hearing and reading of late. I am personally not disinclined to accept a pension tax plan that is robust and equitable. I am not as inclined to accept a pension tax structure that is overly simplistic for the purpose of meeting other administrative goals.
I am especially troubled by this administration's vilifying of retirees and public sector employees as not paying their fair shares toward a plan that may or may not yield positive results in the end. Unfortunately we seem to be witnessing the competition for and resultant mean-spiritedness that results when resources become scarce within a system. John Leipzig, PhD, resides in Pittsfield Township and is a professor of communication and dean, emeritus, at the University of Alaska Fairbanks. He is the former director the Center for Responsible Leadership at Alma College.