Posted on
Sun, Dec 25, 2011 : 10 a.m.
Now is not the right time for more charter schools in Michigan
By Guest Column
On Dec. 14, our state legislators passed Senate Bill 618 to allow more charter schools in Michigan. Wasting no time, Gov. Rick Snyder signed it into law on Dec. 20. The leaders in Lansing like the idea of choice and competition, and when the population in Michigan is growing, that way of thinking would be just fine.
But the population in Michigan is shrinking, which means that every year schools have to work with less and less money even if the per-pupil funding stays the same. Adding charters now makes the situation worse.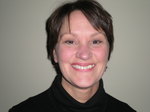 For example, an average Michigan school gets almost $8,000 per student to run the district. That money pays for everything, lighting bills, buses, teachers, books, computers, etc. (Some districts have additional money due to bonds or categorical money which must be spent on specific areas.) In general, the main funding for schools is the per-student allotment.
So, with the passing of this law, perhaps a new charter will open in your district. Most likely it will be an elementary because they are less expensive to operate and charters are often run by for-profit organizations.
Parents select a school for their child for a whole range of reasons. So, let's say 100 students go to the new charter, about 17 students per grade level. At $8,000 per student, the public school has just lost $800,000. Now, where will they make the cuts?
The charter will hire 6 teachers, one per grade level. If those 100 students came from the same elementary school area, can the public school cut 6 teachers? Not likely. It's most likely that the public school classes have 25-30 students in them. So, the public school will combine classes and maybe be able to cut three to four teachers. The average teacher salary in Michigan is $58,000 per year, and the average beginning teacher makes $35,000. If the district cuts four teachers, making the average amount it means it has cut $232,000 from the budget. But it's lost $800,000.
Where will the other $568,000 come from? Are the electric bills any smaller because 100 students left? No. The books, desks, computers, etc. are already purchased, so no savings there. Does the district need fewer buses? Can it cut a secretary? Maybe. With all of the brain research in recent years, new instructional techniques abound. Does the district cut essential training for its teachers?
In reality most of the $568,000 will have to come from the core of the organization. Cuts will be made to already-established programs, and this is where the real destruction comes in.
The population in Michigan has been shrinking for years. Some districts have been hit harder than others; but overall, many districts have been dealing with these types of cuts even without charters coming in. Adding charter schools now is a deadly blow to public schools. It's important that parents understand that adding "choice" will mean cuts to public school programs that have been taken for granted and have been an essential part of a public education system that helped create a successful nation.
If you check school rankings and other research, there is NO evidence that charter schools overall are more successful than public schools. So, why must our State Legislators and Governor add more now? When public schools announce decisions about having to close schools, make cuts to good programs or increase class sizes, understand that in these tough times, our State leaders have made a difficult situation worse.
Janice K. Loomis has worked in public education for more than 20 years as a teacher and administrator. She is principal of Hoover Middle School in Taylor and a resident of Ann Arbor.