Posted on
Sat, Feb 25, 2012 : 5:58 a.m.
Q&A with Brandon A. Jessup: The fight to repeal Michigan's Emergency Manager law
By Lucy Ann Lance
Michigan voters may eventually decide the fate of the state's controversial emergency manager law. Michigan Forward, the organization aiming to repeal Public Act 4, says it's close to getting the issue on the November ballot.
On 1290 WLBY, Dean Erskine and I talked with Michigan Forward's Brandon Jessup. The following is an edited version of our conversation, which can be heard in its entirety online at www.lucyannlance.com.
Lucy Ann: How many signatures do you have and how many do you need to get this before Michigan voters?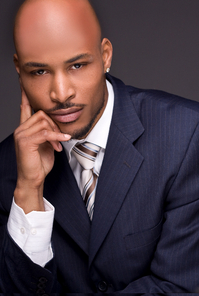 Jessup:
We have over 200,000 signatures now. We need 161,000 signatures to place this issue on the ballot in November 2012. We feel confident that the Secretary of State will certify those signatures.
Lucy Ann: At what point will you turn those over?
Jessup: February 29th at 1 p.m. The rule of thumb is to collect around 30 percent more than what you need. We've been verifying signatures using a copy of the Qualified Voter File from the State of Michigan and over 90 percent of the signatures we've collected we've found are actual valid signatures of voters.
Lucy Ann: What is it that Michigan Forward does not like about an emergency financial manager being appointed to help bail out a failing city or school district?
Jessup: The budget cuts and the reforms made by the current administration in our governor's chair are compounded with a still anemic housing and job market in a lot of Michigan's major cities. The dictatorship is stripping rights of local representation, and having no transparency and accountability in the process is counterintuitive. We need new ways to restructure our government.
Lucy Ann: You're quick to blame the administration and the governor, but what about the fact that many of these municipalities and schools are financially strapped because of the deals that were made with unions that are no longer sustainable?
Jessup: When it comes to organized labor, we've seen contracts that are restructured over the last five years but we're not making progress. Yes, we all had a part to play in how we got here. We didn't vote for kings, we voted for elected officials and we believe in democracy. Dean: Don't you think that calling our current administration a dictatorship is pretty strong?
Brandon: It's a strong term, but this administration is overly egregious. It's funny that the administration has given us legislation of this strength before they've even been 90 days in office. But our governor in the previous administration forecasted that over 150 school districts would be in financial decline entering the 2011 financial year. They have also said now that over 80 municipalities and counties will be in financial distress in 2012. We pass this law as a poor stopgap but we don't find ways to shore up our public roads and to secure the core services.
Dean:
I find the term "dictatorship" fairly offensive.
Jessup: Whenever you give someone the right to remove our local elected officials, to strip us of our rights of local elected representation, I can't find any other word to describe what's being done in Detroit, Flint, Benton Harbor, and other communities.
Dean: Dictatorships don't have elections. We have a representative form of government, we have representatives that are sent to the state, elected by the people of the state, and I just find calling Governor Snyder a dictator to be very offensive and I don't think it advances your cause with a lot of people. I think you need to go after this from a more centrist viewpoint and convince people, not call names.
Jessup: The work that's being done right now under Public Act 4 is applying dictators in the local communities. How can I elect a mayor when he becomes contracted to the emergency manager? Where are my local voting rights?
Lucy Ann: But it's being done by a governor who was elected by the people of Michigan and he's trying to be the most responsible with his fiduciary responsibility to taxpayers. The state Legislature determined in this act that the public health, safety, and welfare of the citizens of the entire state would be materially and adversely affected by the insolvency of units of local governments, and that's what they're preventing from happening.
Jessup: Emergency management kills communities. It slows down small businesses. Let's bring the small business community together. Let's bring the corporate community together. If the local representation can't do it, the governor should step in and say, "I can do it. I'll bring everyone to the table to help our community thrive."
Lucy Ann: You'd be agreeable to the governor saying, "Let's all get together and figure this out." But he has empowered someone to do that for him and for the people of the State of Michigan.
Jessup: And these guys have absolute power with absolute authority.
Dean: But isn't that what a mayor in that situation has done?
Jessup: A mayor is accountable to the public.
Dean: Right, and so is our governor.
Jessup: Well the governor is, but his appointees under emergency management aren't. He's created elite bureaucrats who are recommended by review teams who don't even operate under the Open Meetings Act. They don't operate in transparent meetings and they don't have any accountability and they don't disclose their findings to the public.
Lucy Ann: If the leaders of a school district or the municipalities that have been involved in this haven't had the courage to stand up to their unions in an effort to balance their budgets, then there has to be another solution or these cities are going to go into bankruptcy.
Brandon: This is the problem. How do our municipalities create better revenue? Lucy Ann: It's not about getting more money. I can point to the City of Ann Arbor. There was a time here not too long ago where we had over 1,000 employees in the City of Ann Arbor government. We're down to under 700 now. There have been great strides made here with the unions. Ann Arbor has done the right thing in making these cutbacks. Likewise, for Washtenaw County government.
Dean: You're saying you can't count on any more cuts, how in the world can Wayne County administrator Robert Ficano give a $200,000 severance package pay for someone who moves from one department to another? There's a cut. That's why you need the emergency financial manager.
Jessup: What you do is vote him out. Those are abuses of power. Yes, you can cut back and look at regionalization and municipalities sharing costs. We need to generate revenue in unconventional ways. We can't just continue to raise rates. We have to get the community back involved. In the state of Michigan the non-profit industry is the No. 2 employer in the state. We have so many non-profits that galvanize volunteers. We can use volunteers to bring the city closer to self-governance, to do things like community policing and public works. We can't have that conversation with the threat of an emergency manager.
Dean: Government acts like there is an unending amount of money and they operate that way. They need to really clean up their act before you ever go to a taxpayer and say that you should have increased taxes to help balance a budget.
Jessup: We have to hold everyone's feet to the fire. We have to realize the urgency of the situation in Detroit. We supply 40 percent of the state's water. I don't want to see anyone's water rates go up under a dictatorship, and I don't want people to go because we had to raise taxes to pay our own bills. I want to make sure that Detroit is a sustainable city. Michigan depends on us to be self-sustaining. We're a huge part of the economy. We're still the No. 1 border crossing in North America and we have to protect that responsibility and make sure that our children have something to be proud of.
Lucy Ann: I think that the governor would tell you that that's exactly what he's doing with an emergency financial manager. He wants to make sure that these communities are not a drain on the entire state of Michigan.
***
Lucy Ann Lance & Dean Erskine co-own Lance & Erskine Communications, which produces "The Lucy Ann Lance Business Insider" (M-F, 8 a.m.-11 a.m.) and "The Lucy Ann Lance Show" (Saturdays, 9 a.m.-12 p.m.) on 1290 WLBY. The programs are live streamed and podcast on www.lucyannlance.com. Lance also recently retired from CTN, the City of Ann Arbor's community media center, after a 30-year career.