LUCY ANN LANCE | NEWSMAKER Q&A
Q&A with Brit Satchwell: Ann Arbor teachers union president talks about school funding
Posted on Sun, Mar 20, 2011 : 9:40 a.m.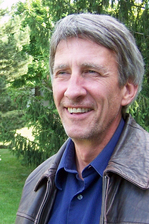 Rallies protesting Michigan Gov. Rick Snyder's proposed budget hit Ann Arbor this past week, including an organized effort by the Ann Arbor Education Association, which represents the 1,200 teachers in the Ann Arbor Public Schools. In an interview on 1290 WLBY, AAEA President Brit Satchwell talked about the union's position. You can listen to the complete audio podcast at www.lucyannlance.com. It includes an examination of money and politics from both the private and public sectors.

Lucy Ann: What is it that you don't like about the governor's budget?

Brit Satchell: Wow, that's a huge question. Let's first of all get away from schools for a moment and talk about democracy. His emergency financial manager's bill gives the governor the right, given certain triggers, to remove elected officials from office -- the mayor, the city council, the school board -- and put a financial manger in place. I just see that as a huge question in regards to democracy; and then education and other issues fall in there as subsets.

Lucy Ann: The governor characterizes it as being helpful to those communities to empower them to rectify a very bad situation.

Brit Satchwell: We've got to break through the smoke screen of his rhetoric. I think that he's genuinely well-intentioned, but his policies are 180 degrees from his own objectives. For instance, he's proposing a cut of $470 per student that I liken to an asteroid. To have the ability to remove officials and put in people who don't really know what's going on in that community or school district is a disaster.

Lucy Ann: What will that mean in the Ann Arbor Public Schools?

Brit Satchell: This year the AAPS projected a deficit of $7 million dollars. As soon as Snyder declared his budget and the cuts per student, that projected deficit grew to $15 million. We've got a renewal coming up in May and if that fails, the projected deficit grows to $22 million.

Lucy Ann: We understand that these numbers are quite dramatic, but what are the sacrifices that the union has made?

Brit Satchell: Last year alone we gave $3 million in concessions. If you break that down, that's $2,500 [per teacher.] The special enhancement millage failed, which was asking the average homeowner for about $200 a year. I regret that; and once the public wakes up to the effects, they will regret it too. Compare that to the $2,500 that each of my members gave. We've also capped our health care expenses for the district.

Lucy Ann: Explain how teachers are contributing to their health care.

Brit Satchwell: I pay 23-24% of my own. The cap in Ann Arbor is set at $12,500. If we choose a plan that is over that it comes straight out of our pocket. This is an example of the union working with administration to try and control costs. Health care costs are not under control of the teachers, school board, or city. That is a federal problem.

Lucy Ann: Any other cuts you can make that will help?

Brit Satchwell: The idea that schools or the public sector in general are not making cuts is absolute nonsense. AAPS has reduced itself by a third over the last five years.

Lucy Ann: What is the average teacher salary in Ann Arbor?

Brit Satchwell: The middle of our scale is about $60,000.

Lucy Ann: An incoming teacher?

Brit Satchwell: About $39,000. I've been here 15 years and I have a master's. I'm making, ballpark, $85,000.

Lucy Ann: What does it take to increase that salary? Years of service?

Brit Satchwell: Yes, and educational attainment. A bachelor's degree is paid less than a PhD. We have a lot of those in the AAPS. It is common in the public sector to attract talent to mediocre paying jobs. If people think $60,000 is more than enough, I don't know what to tell them. A third of teachers leave within the first year and half leave in the first five.

Lucy Ann: Why not add to that mix the effectiveness of the teaching and the results?

Brit Satchell: Absolutely. I would be a hypocrite if I said I like meritocracy in my city governments and corporations, but not here. We need effective measures to reward teachers who are performing and to encourage teachers. I am all for objective evaluation systems and performance pay. But it has to be done right. There is a lot of research to show you how to do them. Take subjectivity out, put objectivity in, then everyone has trust in the system, and teachers rise or fall on their own merit.

Lucy Ann: Would that include how students do on tests?

Brit Satchell: That's where it gets tricky. The test everyone refers to is the MEAP. The test is given at the beginning of the year based on the performance of skills last year. You cannot measure individual teachers that way. However, there are better tests that use value-added growth measures. We are discussing those possibilities.

Lucy Ann: Will there be teacher layoffs next year?

Brit Satchell: That's where collective bargaining comes in. Is there going to be pressure on wages? Absolutely. What about staffing? Absolutely. Where we find the balance to cope is what collective bargaining is all about. We are working on objective evaluations and performance pay. We have good minds on both sides here in Ann Arbor, and they will tell you the union is a full partner in answering these questions.