Posted on
Sat, Mar 23, 2013 : 3:30 p.m.
Roberto Clemente offers life-changing environment to struggling students
By Guest Column
I attend Roberto Clemente Student Development Center and I am troubled at the idea of the program being moved to Pioneer High School.
I started Clemente in the beginning of September 2012 due to academic struggles I had in my first year at Huron High School. My academic troubles were due to distractions such as the size of the building, negative attitudes of some students, the large student population, and lack of personal attention from teachers.
There is no doubt in my mind moving into Pioneer, which is larger than Huron, these very same distractions will present themselves yet again.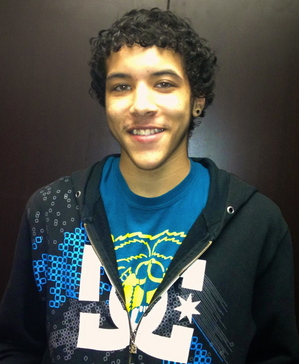 Courtesy photo
Roberto Clemente has tremendously helped me by keeping me in the correct mindset to maintain a 3.7 GPA for the past two trimesters. There are qualities that only exist at Roberto that cannot be reproduced at Pioneer. One of the qualities is the size of the building which is small by design. No more than about 15 students can be in a classroom, which means no student can hide or disappear without notice.
Another one of the great qualities is the personal relationships between the staff and students. Having these personal relationships makes the school more comfortable to be in. At Clemente it is clear that students have similar issues but if we move to Pioneer these issues would be criticized and targeted by not only the students but adults as well.
The reason why most students attend Roberto Clemente is because they did not do well in their comprehensive high school. If Roberto is moved to Pioneer, the negative influence or temptations that students do not need is guaranteed to affect us in some way. This will destroy what Roberto Clemente tries to create — a hard-working individual that takes on issues in the correct perspective.
I spent my freshman year at Huron High School where I failed miserably with a GPA of 0.0. I was allowed to fall through the cracks because I was not a behavior problem. After meeting Clemente staff I felt that Roberto would be a good environment for me, as did my mom. Since coming here, I can now see the value of my education. Since coming here, I am a different person. I am motivated, I am a leader setting a great example, I am confident, I feel good about my future, and I have great direction.
It is the staff at Roberto Clemente that keeps students on their feet in the most truthful way, meaning that if you are messing up on grades a staff member will confront you directly yet with dignity and the truth may hurt. Where will this occur at Pioneer? Perhaps the hallways where everyone will know your business.
If Roberto Clemente moves to Pioneer High School, it will be a terrible mistake. Our 90 students deserve better.
Juwan Castrejón is a sophomore at Roberto Clemente Student Development Center and lives in Ann Arbor.