Pittsfield Township officials to voters: Pass public safety millage or expect cuts
Posted on Thu, Apr 28, 2011 : 5:55 a.m.
Weeks of door-knocking, public forums and appeals to safety-conscious voters will come to a head Tuesday in Pittsfield Township when voters decide whether to approve a tax increase for public safety.
Faced with an expiring 1.0 mill levy for public safety millage next year, voters will be asked to renew that amount and approve an additional .95-mill for public safety in the May 3 special election.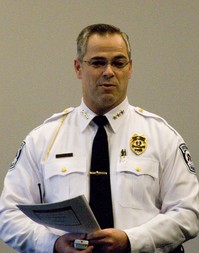 Tom Perkins | For AnnArbor.com
"We've been working real hard explaining to people why we're here and why this is important to continue the current level of police and fire protection," Public Safety Director Matt Harshberger said at a recent fund-raiser for the millage campaign. "Without it, we won't be able to." The current millage supports 33 full-time positions across the
Pittsfield Township police
, fire and dispatch services. That's a significant increase from just the five officers and community coordinator position the public safety millage funded in 2003, which was offset by contributions from the township's general fund.
But counting on those funds is no longer an option given the considerable losses in tax revenues for consecutive years and the loss of nearly $1 million in state revenue-sharing over the past decade, officials said.
Township Supervisor Mandy Grewal has not minced words during the campaign, promising layoffs without the voters' support.
The numbers
If passed, the 10-year millage would cost the owner of a home with a $100,000 taxable value about $195 annually. That averages to roughly $3.78 a week or 54 cents per day for the typical resident, about double the current amount of 27 cents per day.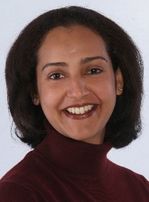 The department currently operates on a $7.9 million annual budget, which is largely tied to full-time employees' salaries and benefits.
The $3.3 million the millage is expected to generate can be used for operating expenses, equipment and training upgrades and capital projects. Both Grewal and Harshberger did not rule out making capital improvements including building a new police station and adding equipment, but those decisions would be made after voters decide what they want from their public safety department, they said.
"We have needs and have not established a list of priorities for them, but our main goal now is to maintain our current level of service and help this community continue grow," Harshberger said.
If the millage fails, cuts will be necessary, officials say. Almost certainly on the chopping block would be pro-active enforcements Harshberger implemented since coming from the Ypsilanti Police Department two years ago.
June Kretzschmer, who manages the Spicetree Apartments along Washtenaw Avenue, said she and residents saw the impact of the designated community patrol units immediately and that the relationships built with the officers provide peace of mind.
"They've been a big help to us in dealing with crime but also the smaller, quality of life things that impact residents every day," she said.
No organized opposition
Though they prefer not to acknowledge it publicly, supporters ranging from the rank-and-file officers to the administration have been pleasantly surprised by the lack of organized opposition so far.
No organizations or political action committees have formed to try to thwart the initiative.
The committee behind the millage, dubbed Pittsfield Public Safety First, raised more than $7,500 since forming in February and spent nearly $4,000 of it on literature, yard signs, mailings and voter lists, according to documents filed with the Washtenaw County Clerk last week. The contribution list is comprised almost entirely of township elected officials, public safety department employees and a few business owners.
Millage proponents acknowledge it's never easy to ask voters for more money in Michigan's poor economic climate. And early on, some officials expressed particular concern given the anti-tax outcry expressed during the Saline Area Schools campaign for a $22 million bond proposal, which 56 percent of voters rejected in February.
However, voters in all three of the Pittsfield Township precincts affected by that vote soundly approved the millage proposal, and turnout in each of the precincts ranged between 18 and 20 percent, results show.
Similar turnout overall is expected Tuesday when the only other measures on the ballot will be a countywide special education millage, police and fire millages in Dexter Township, a police protection millage in Northfield Township and a fire millage in Sharon Township.