Posted on
Tue, May 3, 2011 : 11:05 p.m.
Pittsfield Township residents approve public safety millage with 72 percent of the vote
By Lisa Allmendinger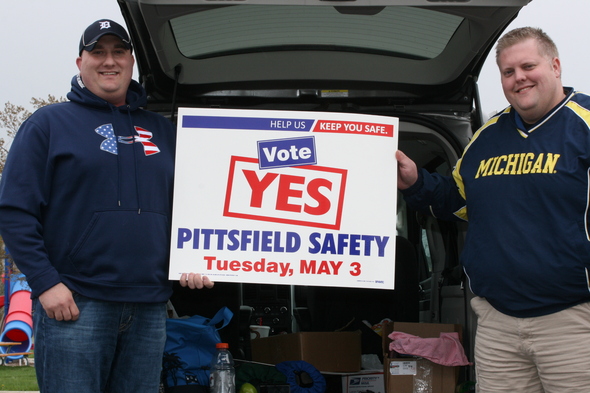 Lisa Allmendinger | AnnArbor.com
Pittsfield Township voters overwhelmingly approved a 10-year public safety millage, capturing 72 percent of the 3,693 votes cast.
"I think this is the dawn of a new phase of Pittsfield Township history," said Township Supervisor Mandy Grewal. "I'm extremely proud that we'll be able to continue to provide great public service and we'll do our very best to meet the residents' expectations."
Voters approved a renewal of 1.0 mills that was expiring next year, as well as an additional 0.95 mills by 2,653 votes to 1,040 votes, according to unofficial totals.
"This is vitally important to keep services and personnel at status quo," said Detective Jason Hohner, who is also the union president.
He and Patrolman Matt Hornbeck of the Community Patrol Unit, spent most of Tuesday greeting voters outside Pittsfield Township Hall and asking for their support of the millage.
About 16 percent of the township's voters turned out for the election.
The current public safety millage supports 33 full-time positions in police, fire and dispatch services and operates on a $7.9 million budget. The millage is expected to generate $3.3 million when first levied in 2012.
The 1.95-mill tax levy will cost $195 per year for the owner of a home with a taxable value of $100,000.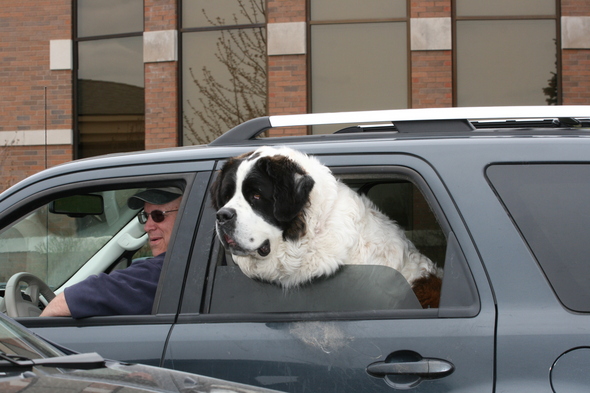 Lisa Allmendinger | Ann Arbor.com
Don Terry, a retired Ann Arbor sergeant and current Saline police dispatcher, said "I voted 'yes' — these are my brothers. I live in Pittsfield Township, and now more than ever is the time to vote for police protection," he said, adding "I'm probably more sensitive to reductions than many people."
After 42 years in law enforcement, he said he's very aware of the importance of having enough officers on the streets. The money is earmarked for operating expenses, equipment and training updates and perhaps some capital projects.
Pittsfield Township Public Safety Director Matt Harshberger said, "This was a great effort by everyone from fire, police and dispatch personnel to the township board and the residents. It's the result of a lot of folks who went out in the community," door-to-door.
Resident John Leipzig said, "It's our responsibility. We need public safety and I support police and fire. "
Gail Monds, also a township resident, agreed: "I think we have one of the greatest police departments in the county and I don't want to see services reduced." In fact, she had a campaign sign in her front lawn supporting the millage.
"The voters spoke and it was pretty decisively," Harshberger said.
Grewal said the focus remains on "retaining long-term public services. We will continue to be fiscally prudent. This is not an open checkbook."
Lisa Allmendinger is a regional reporter for AnnArbor.com. She can be reached at lisaallmendinger@annarbor.com.