Posted on
Wed, Mar 21, 2012 : 8:36 a.m.
Ypsilanti-Willow Run school consolidation plan would create new 'destination district,' ward off emergency managers
By Danielle Arndt
Plans to consolidate Willow Run and Ypsilanti school districts could prevent an emergency manager situation and improve student achievement, said district superintendents Tuesday.
Both Willow Run and Ypsilanti have been on Michigan's list of school districts operating with a deficit consistently since 2009. Willow Run currently is $1.7 million in the hole, while Ypsilanti has a total projected deficit of $9.4 million.
Ypsilanti Superintendent Dedrick Martin said his district has spent more than it has taken in since 2004-05.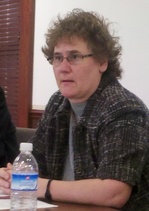 School officials are looking to take a local, proactive approach to solving their schools' growing financial and student achievement problems — rather than have the state government force them to act, said Willow Run Superintendent
Laura Lisiscki
.
In January, Gov. Rick Snyder appointed an emergency manager to run the Highland Park School District outside of Detroit. Detroit Public Schools, Benton Harbor and now, as of late Tuesday afternoon, Muskegon Heights also have emergency managers.
"We know education is going to look different in the next five years," Lisiscki said of the east-side Washtenaw County districts. "And we believe we know best what is best for our kids."
Both Ypsilanti and Willow Run have seen a "substantial amount" of students leaving their districts to attend neighboring public schools or public school academies, said Scott Menzel, superintendent of the Washtenaw Intermediate School District.
In 2010, Willow Run saw a net loss of 1,164 children, equal to 42 percent of its student population, to school-of-choice programs. That number is up from 814 in 2008.
In many cases, students that opt out of one district — Willow Run or Ypsilanti — end up at the other district.
"We've had to play nice in the sandbox," Martin said, speaking of Lisiscki and the two communities' fluidity. "It's not uncommon for a kid in my district today, to be in hers tomorrow" and vice versa.
Menzel said the new consolidated district would be a destination and would bring back kids.
For the past two years, Willow Run and Ypsilanti have been the two worst performing schools in the county on the Michigan Educational Assessment Program exam with the lowest average percentage of students scoring proficient in all subjects.
Menzel said consolidation presents a unique opportunity for Ypsilanti and Willow Run to help improve student success, from birth to post-secondary, by pooling resources to provide a greater breadth of educational experiences.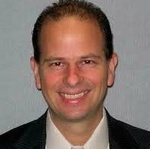 He said often during budget crises, programs are slashed. Creating one new district, as the
Willow Run and Ypsilanti Collaboration and Communication Task Force
recommended Monday
, would "put the past aside" and "wipe the slate clean" for innovation and working together.
The districts already have begun sharing. Martin said Willow Run and Ypsilanti recently blended their Junior Reserve Officers' Training Corps (JROTC), after Willow Run decided to cease its program.
The second recommendation the Willow Run-Ypsilanti task force made Monday was to hire a joint special education director, employed by the WISD, to oversee services for students with disabilities in both districts. The position will be posted soon.
The decision was spurred by a vacancy at Ypsilanti Public Schools. Willow Run currently has a special education director, Clarence Thomas.
Thomas has been informed his position will be eliminated in favor of moving to a joint director, Lisiscki said. He was encouraged to apply for the new position, she added.
A number of duplicated services could be eliminated if consolidation took place, resulting in some cost savings, Martin said. Administration and business office personnel would be shared, reducing the overall number of staff.
"Clearly that's not millions of dollars, but it's what makes sense," Martin said.
He added the total number of buildings in use also could decrease.
If the new district were to have just one high school, Martin said either Willow Run or Ypsilanti's existing high school could accommodate all of the ninth- through 12th-graders in both districts right now.
If consolidation occurred, Menzel said the districts would be required to negotiate new contracts with unions. Martin added it's too premature to predict how the number of teachers would be impacted.
Lisiscki said Willow Run's teaching staff already has been streamlined and she hopes to not have to make any additional cuts.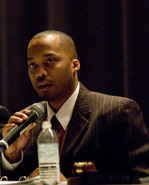 There also would be some start-up costs to consolidating. For example, Willow Run and Ypsilanti currently operate on two different financial systems and two different technology platforms, Martin said.
In his fiscal year 2013 budget, Snyder set aside $10 million for school districts that demonstrate they are consolidating services. Willow Run and Ypsilanti would be eligible for a portion of that money to potentially offset start-up costs, Menzel said.
A consolidation proposal, provided certain stipulations are met, ideally would appear on an upcoming ballot within the next year — so either in August, November, February or May, Menzel said.
If voters passed the proposal, the districts would have until July 2013 to implement the consolidation plan. The 2012-13 academic year would not be impacted.
While the consolidation plan would call for a new district with a new identity, administrators would strive to honor the history and background of each individual district, Menzel said.
"This is not to erase the proud tradition of both communities," Martin added. "But we recognize we have had to make some very tough decisions in recent years."
"We are asking the public to celebrate the past, acknowledge the present and move forward into the future together with us," Menzel said.
Staff reporter Danielle Arndt covers K-12 education for AnnArbor.com. Follow her on Twitter @DanielleArndt or email her at daniellearndt@annarbor.com.