Posted on
Thu, Nov 1, 2012 : 4:24 p.m.
Police: Heroin was found on man the night he's accused of killing 1-year-old
By John Counts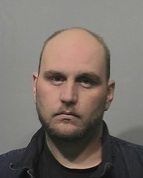 The
Ypsilanti Township
man charged with
felony murder
in the death of 1-year-old
Chase Miller
also faces a drug charge, court records show.
Michael Curtiss, 34, also is charged with possessing a controlled substance, heroin, less than 25 grams. The heroin was discovered when police were dispatched to Curtiss' Ypsilanti Township home in the early morning hours of Oct. 21 after receiving a 911 call from Curtiss that Miller was choking, said Sgt. Geoff Fox of the Washtenaw County Sheriff's Office.
A preliminary examination on the drug charge was adjourned Tuesday in the 14A-1 District Court, court records show.
Fox could not confirm if Curtiss was high on the drug the night Miller suffered the blunt force trauma head injury that killed the 1-year-old. Police are not releasing any further details about how Miller was allegedly killed — whether or not a weapon was used, for instance — because it might jeopardize further court proceedings, Fox said.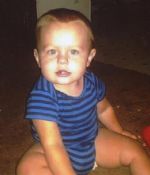 Courtesy Stark Funeral Services
However other details did come to light this week, among them that Curtiss' 6-year-old son was in the house at the time of the alleged incident. Fox said it's up to prosecutors to decide whether or not the boy would be involved in the case going forward. More should be known about how the case will proceed at the preliminary examinations for the murder and drug cases, both set for Nov. 6 in the district court.
It is also now known that there was some type of romantic relationship between Curtiss and the boy's mother, Fox said.
"Whatever relationship they had at the time was fairly new," he added.
The child's mother had dropped him off for Curtiss to baby sit for him the night before he died, police said.
The 911 call came in around 12:30 a.m. on Oct. 21, AnnArbor.com has previously reported. When authorities arrived, the child was not breathing, police have said. CPR was administered by deputies until paramedics arrived and took the 1-year-old to St. Joseph Mercy Ann Arbor Hospital, where he was pronounced dead after resuscitation attempts failed.
Police discovered heroin in the home at that time and arrested Curtiss on the drug infraction while they investigated the child's death, Fox said. According to court records, Curtiss was arraigned on the drug charge Oct. 23, two days before he was charged in the murder. At the time, his bond was set at 10 percent of $5,000 in the drug case. A magistrate denied setting any bond when he was arraigned on a charge of felony murder and first-degree child abuse Oct. 25.
Curtiss remains in jail with no bond.
John Counts covers cops and courts for AnnArbor.com. He can be reached at johncounts@annarbor.com or you can follow him on Twitter.