Posted on
Mon, Jun 24, 2013 : 5:46 p.m.
Police: Man mutilates own penis under the influence of 'magic' mushrooms
By John Counts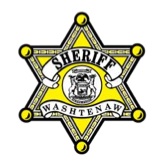 A 41-year-old Columbus, Ohio man was found naked and bloody on the grounds of Ypsilanti Middle School last week after mutilating his genitals while reportedly high on hallucinogenic mushrooms, police said.
Deputies were called to the school, located at 105 N. Mansfield St. in Ypsilanti Township, around 1 a.m. June 18 for an alarm. Sgt. Geoff Fox of the Washtenaw County Sheriff's Office said the man broke a window at the school, which set off the alarm.
The 41-year-old was near the school on his knees, naked, with blood all over his legs, Fox said.
"He mutilated his genitals with his bare hands," Fox said. "He was doing a lot of yelling and screaming."
Police reported that a lot of what the man was saying wasn't coherent. Police subdued the man and took him to St. Joseph Mercy Hospital, where he remains in stable condition.
When the man was well enough to be interviewed, he told police he was in the Ypsilanti area visiting friends and had taken hallucinogenic — or "magic" — mushrooms. He didn't remember much after that, according to police.
"He doesn't have much recollection about anything that happened," Fox said.
An initial toxicology report has been performed, but it didn't turn anything up, Fox added. More extensive toxicology testing is being done.
The man does not have a history of mental illness, according to Fox.
Police will seek burglary charges against the man.
John Counts covers cops and courts for AnnArbor.com. He can be reached at johncounts@annarbor.com or you can follow him on Twitter.