Posted on
Wed, Jun 26, 2013 : 5:18 p.m.
Family of Ohio man who mutilated his own genitals hopes he will make full recovery
By John Counts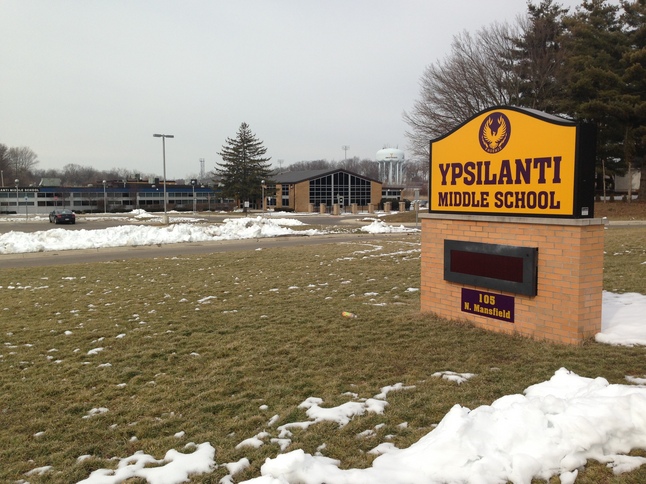 Kyle Feldscher | AnnArbor.com
The family of the 41-year-old Columbus, Ohio man who police say tore off parts of his penis during a drug-fueled fit hope he will make a full recovery and be able to father children someday, the Detroit Free Press reports.
The man -- a single, childless, traveling salesman -- is recovering at University of Michigan Hospital where he had skin graft and repair surgery done Tuesday, according to the Free Press.
Family members spoke with the Free Press on a condition of anonymity so as not to identify the man.
The man was found naked and bloody on the grounds of Ypsilanti Middle School, at 105 N. Mansfield St. in Ypsilanti Township, around 1 a.m. June 18 after he had mutilated his genitals with his bare hands while reportedly high on hallucinogenic mushrooms, police said.
The man had no recollection of what had happened, according to police.
An initial toxicology report was performed, but officials are waiting for results from a more extensive toxicology test to see what the man had in his system.
Police are seeking burglary charges against the man.
Read the full Free Press story.
John Counts covers cops and courts for AnnArbor.com. He can be reached at johncounts@annarbor.com or you can follow him on Twitter.