Posted on
Sat, Dec 31, 2011 : 5:59 a.m.
Q&A with Dr. Richard Weinblatt: When police officers commit suicide
By Lucy Ann Lance
There is a pervasive sadness in our community over the death of Police Chief Greg O'Dell. Even if you didn't know him, you came to admire him through the beautiful memories shared by his friends and colleagues at the Ann Arbor, Eastern Michigan University, and University of Michigan police departments following his suicide. He was an excellent public servant. Former Ann Arbor Police Chief Dan Oates, who spoke at O'Dell's funeral, said his death was "yet another casualty of our dangerous and stressful profession."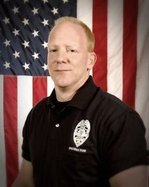 Suicide isn't something we talk about with any level of comfort. Neither was cancer, alcoholism, or Alzheimer's, all of which have benefitted greatly through increased public discourse. On 1290 WLBY earlier this past week,
Dr. Richard Weinblatt
revealed staggering statistics concerning cops and suicide. Known as "The Cop Doc", Dr. Weinblatt is a former police chief, police academy director, and criminal justice professor. He recently became dean of the Public and Social Services & School of Education at Ivy Tech Community College in Indianapolis.
Weinblatt: Chief O'Dell appeared to be an amazing man, went to law school, retired a deputy police chief, over three decades of law enforcement experience, an FBI law enforcement graduate, chief of a couple of campus police departments, really amazing. By all outward signs he seemed to have everything to live for. So, why? It is unfortunately a little known public secret of law enforcement that the suicide rates for this profession are much, much higher, and more likely to see a seasonal spike around Christmas and the holidays, than the general population.
Lucy Ann: Contrast the rate of the number of suicides in cops to the general population.
Weinblatt: There have been several studies. The Centers for Disease Control number of 12 per 100,000 (general population) is dwarfed by law enforcement. A New York City Police study revealed the rate to be 30 per 100,000. Another study by a police chief association detailed that the rate is double that of others while in the line of duty. There are unusual factors that go into a law enforcement officer's life that are attributed to that.
Lucy Ann: Due to their line of work?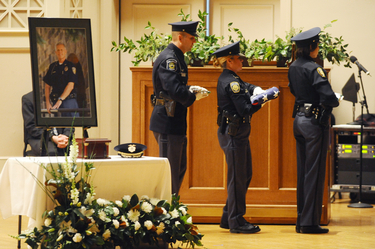 Melanie Maxwell I AnnArbor.com
Weinblatt:
It has everything to do with their line of work. Obviously, it's a complicated thing and there are other factors. There are some personality issues there probably before they went into law enforcement, and then law enforcement probably exacerbates it. But there's no question that law enforcement as a line of work does take its toll, not just in the traditional police pursuits or shoot-out kind of scenarios that we see in Hollywood. Hollywood does not make movies about police suicides. What contributes to it a lot of times is the isolation that police officers feel. I remember on the holidays, I'd be alone in my car, it would be dark out, it'd be cold out, and everybody is inside their house next to Christmas trees. There'd be a nice warm glow from inside the houses. You are on a schedule that is out of sync with the majority of society, very isolating in terms of your relationships that you have or want to have, and it's a lonely existence in a lot of ways. You also tend to see the worst of our society at their worst moments, so you start to see the world in a very cynical way, especially as the years go on. We don't know how all of these things came into play with Chief O'Dell, we're merely speculating about what may have had an impact on him. I will say it's very unusual to see a man who has a stable career all of a sudden go over to another organization, that being the University of Michigan for three months, and then go back to his original employer.
Lucy Ann: Knowing police officers as well as you do, what do we need to look for and how do we get someone with these kinds of issues the help that they need before this happens?
Weinblatt: One of the problems is law enforcement is a macho profession, and that's true for officers and deputy sheriffs who are male as well as female. It's a very macho profession and not one where you reach out for help. They have to go it alone a lot of times. We saw this after 9/11. There was a huge spike in law enforcement officers from the New York City Metropolitan Region who crossed the Hudson River to New Jersey to clandestinely seek out psychological counseling because they were afraid to do it in New York City proper because it might be a career-ender for them or at least they perceived it that way. Agencies have gotten a little better at this over the years at recognizing that setting up psychological services separate from their headquarters physically makes officers feel a little safer doing that. They're afraid it's going to be a career-ender because if you had a police officer come into your home would you want them to be unstable? People don't like to think of law enforcement officers in that regard. We need to make services available for them, get rid of the stigma, and we need to recognize that police officers are still human beings. They can still hurt and they see some horrific things. It's the greatest show on Earth, law enforcement, because you can't make up what we see in real life, but it is also a very tragic slide show. We need to start spotting risk-taking or risks that are out of character. We would also look for a rise in vehicle collisions, an officer who's driving more recklessly, they don't seem to care as much. And then, of course, substance abuse, which we see in the general population as well. Using drugs and alcohol to self-medicate, those are some other clues. Look for downsizing, where all of a sudden they're giving away possessions that meant a lot to them. We're finding out through Facebook, Twitter and social networking that people are actually crying out for help a little bit more and we need to take those cries seriously. Don't dismiss them. If somebody seems to be really despondent or in a vast state of despair we need to take that seriously and listen to them and get them help if they need it.
Lucy Ann: It seems that we are more comfortable with talking about depression. Many of us get help for it by getting the medication we need, we go on with our lives and we live happy, healthy lives. If a police officer feels like he or she is suffering from depression, are they easily able to get the medication that they need and still have their careers intact and if not, how can we change that culture in police forces?
Weinblatt: You're very astute and very perceptive. That is a problem. We have to balance things. We have to balance the welfare of the officers, we have to balance the welfare of the public that he or she serves. It's a very important thing. When you start talking about putting officers on medications, for example, the employing law enforcement agency has to take into consideration with medical advice how that drug affects their ability to do things as simple as judgment and being able to shoot a firearm. These are very serious things. If it affects shooting, you can just imagine the lawsuits. I think administrators, law enforcement educators and trainers need to be open to officers seeking help. Unless there is a demonstrated medical connection between the help that they're receiving and their inability to perform, then we should allow them to continue to do their job in at least a modified, non-negative capacity, and of course, confidentiality should always be maintained. But administrators aren't confident in that yet. They're a little more so than they used to be, but we're not quite there.
Lucy Ann: There has to be a culture shift, there has to be some way around this to save lives. What would you tell the police forces who were touched by Chief O'Dell's life to help them have successful lives and careers?
Weinblatt: They need to know that they're not alone. Those who knew Chief O'Dell are impacted more and they need to group with their peers, they need to be able to grieve openly, and they need to go through the grieving process, and it is a process. There are steps that people traditionally go through and law enforcement officers are human beings and are no different. I think that the agency there is handling it very well by being open about it. They did not do what was done for many years, which was cover up the suicide. I would imagine they are having a ton of internal discussion at all different levels from command staff all the way down to patrol officer. So I think they're going a step in the right direction. I applaud the agency for doing that.
Lucy Ann: Sometimes one's legacy can be so far-reaching and I believe that's what has happened with Chief O'Dell. Perhaps this has opened our eyes and helped that culture shift in the future for other officers.
Lucy Ann Lance co-owns Lance & Erskine Communications, which produces "The Lucy Ann Lance Business Insider" (M-F, 8 a.m.-11 a.m.) and "The Lucy Ann Lance Show" (Saturdays, 9 a.m.-12 p.m.) on 1290 WLBY. The programs are live streamed at www.1290WLBY.com, and podcast on www.lucyannlance.com. The above interview is a condensed version of a longer conversation that is edited for clarity. The complete audio interview is posted online at www.lucyannlance.com.