Posted on
Mon, Sep 2, 2013 : 5:57 a.m.
Reaping the rewards: 5 things I've learned from my first vegetable garden
By Lizzy Alfs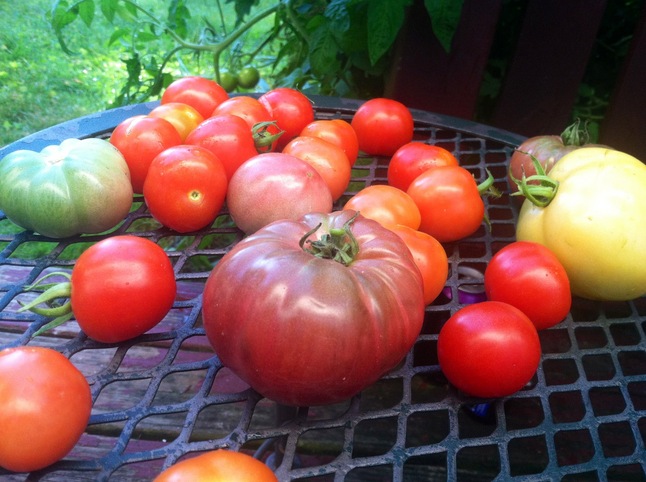 Lizzy Alfs | AnnArbor.com
I've never eaten so many tomatoes in my life.
What were once six-inch tall tomato plants in my first-ever vegetable garden have grown to five feet tall, and are producing more tomatoes than I know what to do with. I roast them; I eat them plain for breakfast, lunch and dinner. I give tomatoes to neighbors.
Three months after I decided to start a garden outside my Old West Side apartment, I've come to love the hobby. The $50 I spent in the beginning of the season on gardening supplies and plants has paid off, and then some.
I've made salads with my lettuce, batches of pesto with my basil and roasted potatoes using rosemary from the garden. I cut up chives on my eggs, and when I am feeling stressed out, I smell my lavender.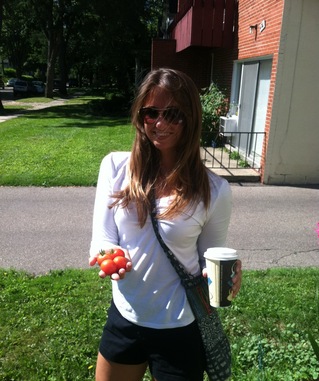 For someone who, three months ago, was unfamiliar with a spade gardening tool, this season has also been a learning experience. Here are 5 things I've learned from gardening:
Appreciate the smaller things
Sure, I only have two pepper plants — one green pepper plant and one hot pepper plant — so I have to appreciate the few peppers those will produce.
I have a newfound respect for vendors at the Ann Arbor Farmers Market, with their gorgeous flower bouquets, overflowing tomato supply and delicious blueberries. Every week, I buy fresh flowers at the market to put in vases around my apartment.
I'm also noticing other peoples' yards now, and I take inspiration for my own garden. One thing I want to look into for next year: the upside down hanging tomato plants.
It's a relatable hobby
I'm pretty certain I have talked about gardening with anyone who gardens. Gardening helped me make new friends, meet neighbors and connect with people in my family.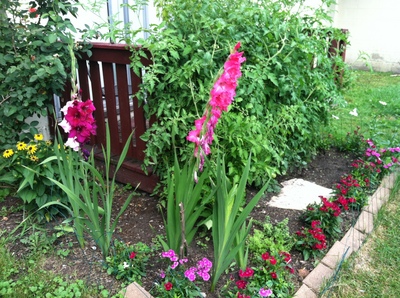 Lizzy Alfs | AnnArbor.com
Since the National Gardening Association reports more than a third of American households grow food, it's not hard to find people who share the interest.
Bugs…they're just bugs
To say I was disturbed when I found tomatoes covered in slugs in early July is an understatement. I was also disappointed and I was nervous for the rest of my plants.
Want to start a garden?
After talking to gardeners, I realized there are methods to control bug infestations. First, I had to make sure all my plants were tied up and tomatoes weren't grazing the ground. For about a week, I also sprinkled coffee grounds around the plants to deter the slugs and other pests. I never saw them again!
There's no such thing as normal
When I first started gardening, I wanted my plants to grow at the same pace as everyone else's. If a neighbor had tiny green tomatoes sprouting on her plants, I wanted some on mine, too.
But as time went on, I realized that there's no such thing as "normal" in a garden. Plants take on a life of their own. The soil, the climate, how often you water, how much sun the plants get — it all affects how the plants will grow.
Tomatoes taste good plain!
My favorite lesson: a fresh tomato is best on its own.
For the first time in my life, I'm eating heaping bowls of just plain, diced up cherry tomatoes, or sliced-up purple heirloom tomatoes.
Lizzy Alfs is a business reporter for AnnArbor.com. Reach her at 734-623-2584 or email her at lizzyalfs@annarbor.com. Follow her on Twitter at http://twitter.com/lizzyalfs.