Posted on
Thu, Apr 4, 2013 : 12:55 p.m.
Right-to-work lawsuit moving forward: Rebekah Warren commends judge for refusing to dismiss case
By Ryan J. Stanton
A lawsuit against Michigan's new right-to-work law is moving forward after Ingham County Judge William Collette refused to dismiss the case on Wednesday.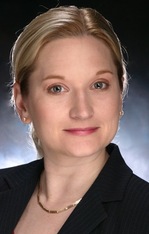 "I commend Judge Collette for his decision to move forward with our lawsuit against the manner in which right-to-work was enacted," said state Sen.
Rebekah Warren
, D-Ann Arbor.
Warren has joined the ACLU and a coalition of labor supporters seeking to invalidate the new law that prohibits requiring the payment of union dues as a condition of employment.
The lawsuit argues the doors to the state Capitol were locked to keep members of the public from entering while the legislation was being debated on Dec. 6. The plaintiffs believe that was in violation of the Open Meetings Act, the First Amendment and the Michigan Constitution.
"The people of Michigan deserve to have their say in the legislative process, and that right was denied them in the passing of right-to-work," Warren said. "The Open Meetings Act was created to ensure transparent and accountable governing, and this violation warrants swift and strong repercussions."
Republican lawmakers have called the lawsuit a desperate act of people unwilling to give workers more freedom, and they've argued the state police — not them — made the call to shut the doors to the Capitol as a matter of safety given the amount of people protesting.
Attorney General Bill Schuette asked the judge to throw out the case, arguing the right-to-work law stipulates that any legal challenges must originate in the Michigan Court of Appeals.
Collette chided Republicans, saying he was amazed state lawmakers would create laws to try to avoid him. He said he didn't have much interest in jurisdictional issues because potential violations of the state's open meetings laws are the main focus of the case.
The state now will have to defend the closing of the Capitol building to the public in court. Warren said citizens have a right to observe and participate in the democratic process.
The lawsuit is being brought on behalf of Warren; Bonnie Bucqueroux, an instructor at Michigan State University's School of Journalism; Steve Cook and Rick Trainor; state Reps. Rashida Tlaib and Brandon Dillon; the Michigan Education Association; Michigan State AFL-CIO; Michigan Building & Construction Trades Council; and Change to Win.
Ryan J. Stanton covers government and politics for AnnArbor.com. Reach him at ryanstanton@annarbor.com or 734-623-2529. You also can follow him on Twitter or subscribe to AnnArbor.com's email newsletters.