Posted on
Wed, Oct 19, 2011 : 12:42 p.m.
Rep. Rick Olson offers conditional support of second bridge to Canada
By Ryan J. Stanton
State Rep. Rick Olson, a Republican from Washtenaw County's York Township, announced today he'll support construction of a second bridge to Canada — with a few conditions.
That includes a constitutional amendment prohibiting state funds from going toward the New International Trade Crossing project or "bailing out" any bridge authority.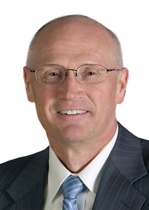 Olson said in a statement that establishing a freeway-to-freeway connection would enhance trade through the Montreal, Toronto, Windsor, Detroit and Chicago trade corridor and improve motorist convenience — objectives he argued are too important to be compromised by an individual company's profit motive.
Olson said it's not reasonable to protect Matty Maroun and the Detroit International Bridge Co., owner of the Ambassador Bridge, from new competition.
But he said that competition needs to be fair, and so he's against government-subsidized competition against a private company that provides jobs for Michigan residents and pays Michigan taxes.
"As a strong supporter of private enterprise, it has taken me months of study and review of the facts to finally decide that the governor's proposal should be supported," Olson said. "There has been a lot of rhetoric and misinformation spread in this whole debate, and much personal investigation has been necessary to sort out fact from fiction."
Olson boiled down the NITC project this way:
The bridge itself — to be paid for from private funds through a public-private partnership and ultimately repaid through toll fees
The Canadian-side freeway extension and approaches to the proposed bridge — to be paid by the Canadian government
The American-side approaches to the proposed bridge — to be done with Canadian dollars loaned to the project and repaid through tolls from the proposed bridge
The customs stations on each side of the bridge — to be paid for by the respective countries, and not involving Michigan dollars
Olson's said at a forum last week in Ann Arbor he was opposed to the bridge project, which Gov. Rick Snyder's administration has been trying to win support for.
With Olson swinging his vote in favor of the project, all six of Washtenaw County's representatives in the state Legislature now support the project, though Reps. Jeff Irwin, D-Ann Arbor, and David Rutledge, D-Superior Township, have indicated their support also will be conditional, as will support from Sen. Rebekah Warren, D-Ann Arbor.
"I think we definitely need a second span and the state should definitely be involved in making that happen, but the devil's in the details," Irwin said last week. "Conceptually we need a second span, but not if it's a bad deal for the public. This public-private partnership can be structured in a million different ways and I want to make sure that the public is protected."
Ryan J. Stanton covers government and politics for AnnArbor.com. Reach him at ryanstanton@annarbor.com or 734-623-2529. You also can follow him on Twitter or subscribe to AnnArbor.com's e-mail newsletters.