Posted on
Thu, Apr 26, 2012 : 11:20 a.m.
Former Milan mayor enters GOP race for 55th district state House seat
By Tom Perkins
Former Milan Mayor Owen Diaz has entered the race for the 55th district seat in the Michigan State House of Representatives.
Owen Diaz, 65, is the first GOP candidate to officially file. The Republican primary will be in August. May 15 is the deadline to file.
Incumbent Republican Rick Olson previously said he is considering switching parties because the 55th District is now heavily Democratic under new redistricting plans. But he has yet to announce his plans.
Adam Zemke and Andrea Brown-Harrison are among Democrats running for the seat. Bob Davidow recently dropped out of the race.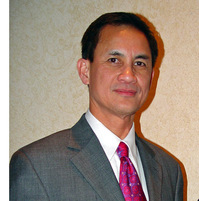 Diaz said he isn't concerned that the redistricting favors the Democrats in the 55th district because he is a moderate who only leans Republican because he opposes abortion and is more conservative on social issues.
"But my loyalty to the party ends where my loyalty to the people begins," he said. "Whatever is good for the citizens. If it is pushed by party and it's not good in long run for the citizens, then I have to vote with my conscious because I don't care if I'm re-elected or not."
The redrawn district includes Augusta Township, York Township, Pittsfield Township, Ann Arbor Township and part of the city of Ann Arbor. Before the redrawing the district included Pittsfield and York townships in Washtenaw County and several townships in Monroe County.
He highlighted his two terms as Milan's mayor from 2004 through 2008. He said during that time he made unpopular choices such as firing the city manager because he "felt like it was a boys club" that wasn't properly serving residents.
Diaz said Milan faced a deficit when he arrived and had a slight surplus when he left, which was accomplished despite the fact property taxes were lowered during that time. He said he also took measures such as partially privatizing the department of public works, which he said made the city more efficient.
The mayor's office door remained open to every resident during his tenure, Diaz said, adding that the 55th District's residents would enjoy the same type of representation.
"I made sure that the employees of the city remembered that it is the people who pay their salary so they should serve them well," he said. "I made (the City of Milan) people friendly.
"Whether you are a hobo or the richest guy, you get equal time with me."
Diaz said he is still developing his platform, but improved treatment of veterans is one issue that is close to him. His son is a doctor who will soon become a lieutenant colonel in the U.S. Air Force and served three tours in Iraq and Afghanistan. Diaz said recalls to active duty forced him to close down the private practice he had invested $500,000 to open for his son in Milan.
"When I see the veterans, I see they're not very well taken care of by the federal government and I would like to see what we can do in the state to help them," Diaz said.
Diaz was born in Philippines, where he became an orphan at 5 years old and worked as a shoeshine boy as a youth. He traveled to the United States and first worked as an electronics engineer before going back to college to study finance. He graduated from Eastern Michigan University and worked as a securities broker, investment adviser and financial planner before taking on an administrator's role at his wife's medical practice.
Diaz said he is an inventor who holds the patent to a reusable mailing envelope used by several Fortune 500 companies and he is trying to obtain a patent for several medical devices.
He serves as the regional director for the Michigan State Medical Society and will soon take over as president for the Saint Joseph's Hospital Medical Auxiliary, which is a group of physicians' spouses that works for charitable causes.
Tom Perkins is a freelance reporter for AnnArbor.com. To contact the news desk, e-mail news@annarbor.com.