Posted on
Fri, Nov 30, 2012 : 5:57 a.m.
Road work wraps up on Ann Arbor's Dexter Avenue
By Julie Baker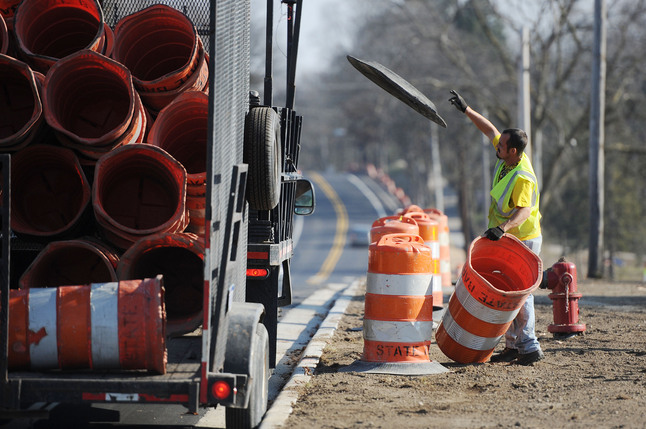 Melanie Maxwell | AnnArbor.com
A stretch of
Dexter Avenue
is open to
Ann Arbor
motorists for the first time since March.
Work on the section of road, from Maple Road to Huron Avenue, wrapped up recently after kicking off March 26. The section has not been paved in at least 30 years, which makes it older than the city's electronic records system that dates to 1982, according to previous reports.
The finished project is expected to total more than the $3.37 million originally budgeted. A number of unexpected delays pushed the projection completion date back from Nov. 9. The project involved total reconstruction of the road, in addition to re-constructing the parking lot in the nearby Veterans Park as well as the bike path, installing some concrete curbs and landscaping.
Lindsay Bedolla, the manager at Knight's Steakhouse, 2324 Dexter Ave., said the restaurant is trying its best to get the word out about the reopening.
She said the closure didn't affect business too much, but lunches were a bit slower. Overall business was down about 5 percent.
The closure also affected employees, who sometimes had difficulty getting to the restaurant in the midst of the construction.
"It was more of a relief just for the customers," Bedolla said, adding that Knight's is grateful to its loyal customers who visited despite detours.
Associate News Director Cindy Heflin contributed to this report.

View Lane Closure Map in a larger map