Posted on
Sat, Nov 17, 2012 : 5:57 a.m.
Construction season drawing to a close on Ann Arbor-area roadways
By Amy Biolchini
The long orange barrel season that has plagued most major routes in and around Ann Arbor from this spring to this fall is drawing to a close.
State routes
Construction barrels have been removed from the eight miles of M-14 from Earheart Road to the Washtenaw-Wayne county line that was being repaved. Pavement markings also have been painted, said Kari Arend, spokeswoman for the Michigan Department of Transportation.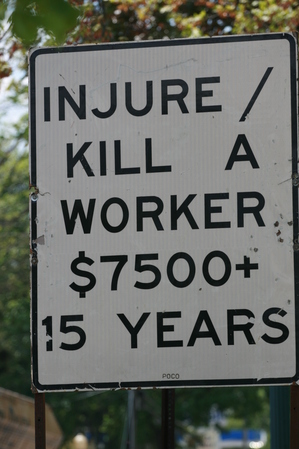 AnnArbor.com file photo
On
US-23
north of Silver Lake Road in Livingston County, MDOT crews are continuing to work on the bridge over the Huron River.
All lanes of US-23 have been open in both directions without the split merge traffic configuration for about a month now, but overnight single-lane closures from about 9 p.m. to 3 a.m. are in effect periodically as crews finish construction.
About another month of work is slated for the roadway, Arend said. Crews are expected to clear US-23 at some point in December, Arend said.
Paving efforts on M-52 at the Interstate 94 interchange, including entrance and exit ramps, also have ended, Arend said.
Two projects still have outstanding work: MDOT is building a pedestrian path along Washtenaw Avenue under US-23 as a part of the Reimagine Washtenaw project, at the request of the city of Ann Arbor and Pittsfield Township. That work is scheduled for completion mid-December.
On I-94, additional lane closures are slated at the US-23 interchange as crews finish sign upgrades, Arend said.
The exact dates and times of the closures have yet to be announced. MDOT crews have to remove trusses holding signs on westbound I-94 east of US-23 and at westbound I-94 at State Street and replace them with new signs, Arend said.
MDOT will announce the closures ahead of time and will likely not plan them for this weekend when the University of Michigan plays its last home football game of the season, Arend said.
The new signs have higher reflectivity and lettering that is easier to read, Arend said.
New signs on eastbound I-94 at US-23 have already been installed. A closure in the early morning of Nov. 3 on eastbound I-94 at US-23 for MDOT's sign replacement caused a traffic backup at the same time that a fatal crash occurred on eastbound I-94 at State Street.
Ann Arbor roads
Two major Ann Arbor routes that have been closed for months will soon be open to motorists.
The East Stadium Boulevard bridges opened to traffic Wednesday afternoon.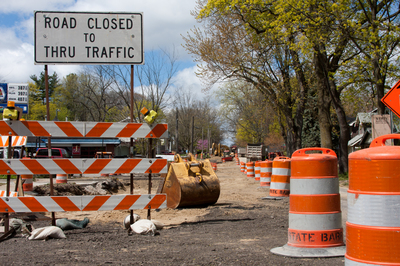 Steven Pepple | AnnArbor.com
City crews are expected to finish their work on
Dexter Avenue
from Maple Road to Huron Avenue by Nov. 27, said
Elizabeth Rolla
, senior project manager for Ann Arbor's Project Management Services Unit.
That portion of Dexter Avenue has not been paved in at least 30 years, which makes it older than the city's electronic records system that dates to 1982. Work began on the roadway March 26.
Tuesday, crews paved the first layer of asphalt on the final third of the project from Lyn Anne to Maple Road. Wednesday, the second layer of pavement was installed.
Part of the project also includes re-constructing the parking lot in the nearby Veterans Park as well as the bike path, installing some concrete curbs and landscaping.
The final, top layer of asphalt on Dexter Avenue is slated for installation Tuesday, Nov. 20 - just one day before the asphalt plant the city is using will close for the winter, Rolla said.
"There are temperature limitations when you're dealing with asphalt," Rolla said. "If temperature takes a turn, we'll miss our window because the asphalt plants will close."
As a rule of thumb, asphalt plants typically close Nov. 15.
Dexter Avenue was initially slated to re-open Nov. 9 after an aggressive construction schedule, but several unexpected delays have pushed the project's completion date back, Rolla said. Workers had to remove more of the soft soil in the roadbed than anticipated, there were several unplanned conflicts with utility lines in the area, and there were some water main breaks, Rolla said.
Overall, the project will likely be slightly over the approved contract amount of about $3.37 million, Rolla said. The contractor is responsible for paying for repairs to the water main because they caused the break, Rolla said.
Washtenaw County roads
A rehabilitation project on Golfside Road between Packard and Clark roads in Ypsilanti Township, originally budgeted at $1.1 million, has been delayed numerous times after its May start date. The project, in addition to milling and resurfacing the road, included sanitary sewer work in conjunction with the Ypsilanti Communities Utilities Authority and reduced the road from four lanes to three.
Work was unexpectedly delayed in July because of an unexpected water main problem, but resumed in the beginning of September.
As of Tuesday, paving has been completed on Golfside Road and Washtenaw County Road Commission crews are installing permanent signs along the road.
Because the Road Commission does not have the time or budget to completely reconstruct the road, only the top layers of pavement are being re-done.
However, a pothole has developed in the south southbound lane of Golfside Road just south of Washtenaw Avenue - meaning southbound traffic in the area will be diverted into the center lane as crews remove the pavement and install concrete in the area of the pothole.
As a result of the traffic shift from four lanes to three lanes, vehicles were directed to a spot directly over a utility trench for a sanitary sewer. The increased pressure on the area likely caused the ground to settle more than anticipated and a pothole developed, according to the Road Commission.
Work on Golfside Road is now expected to clear by Thanksgiving, Nov. 22.
Minor pavement projects across Washtenaw County are wrapping up, and the last major project to be completed is the paving of Waters Road from Wagner Road to the Lodi Township line.
The previously gravel road has been paved this fall as a result of a special assessment district that was created to pay for the project.
Amy Biolchini covers Washtenaw County, health and environmental issues for AnnArbor.com. Reach her at (734) 623-2552, amybiolchini@annarbor.com or on Twitter.