Posted on
Mon, Jan 7, 2013 : 6:37 p.m.
Memorial service set for Saline man who died ice fishing
By Cindy Heflin
A memorial service will be held Friday for Michael J. Shofstall, who died Thursday while ice fishing in Lenawee County.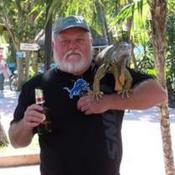 Photo via Robison-Bahnmiller Funeral Home
Shofstall, 62, was an Army veteran of the Vietnam War. He worked as a millwright at Ford Motor Company for many years until his retirement, according to his obituary.
Shofstall and his friend Gerald Smith were ice fishing Thursday in their shanty on Timber Lake in Lenawee County's Cambridge Township when the ice started to crack, police said. The men fell into the near-freezing water. Smith managed to hold onto the edge of the ice until rescued, but Shofstall slipped below the surface and was declared dead after rescuers pulled him from the water.
Shofstall enjoyed fishing, football, golf and bowling, according to the obituary.
Survivors include his wife, Gloria, and two daughters, Erica Pasternak of Pinckney and Jennifer Platt of Morenci, Ariz.
The memorial service will be at 11 a.m. Friday at the Robison-Bahnmiller Funeral Home in Saline. Friends may call from 10 a.m. Friday until the service. Military services also will be held on Friday at the funeral home under the auspices of the Veterans Honor Guard Of Washtenaw County. Memorial contributions may be made to the Humane Society of Huron Valley. Envelopes will be available at the funeral home.
Read the full obituary or leave a tribute at the funeral home's website.