More Washtenaw County students nominated to attend U.S. military academies
Posted on Tue, Jan 22, 2013 : 12:49 p.m.
U.S. Congressman Tim Walberg has nominated seven high school students from Ann Arbor, Dexter and Saline for admission to U.S. military and naval academies.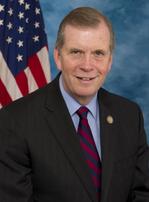 Walberg, of Michigan's 7th District, nominated a total of 20 students. Two of the students whom he recommended also previously were nominated by
U.S. Sen. Debbie Stabenow
— Samuel Keller and Chandler King of Ann Arbor.
Students seeking appointment to a military service academy must obtain a nomination from their U.S. senator, U.S. representative or the country's vice president in order to be considered for admission. Once students receive a nomination, they must be accepted and admitted by the academy to which they have applied.
In a media release, Walberg called nominating "such bright and driven students" a privilege.
"(At the academies,) they will be challenged mentally and physically, but I am confident in their ability to continue making us proud and one day join our nation's finest servicemen and women," he said.
The Washtenaw County students Walberg nominated are:
Austin Deal, Saline High School, U.S. Naval Academy
Samuel Keller, Skyline High School, U.S. Military Academy at West Point
Chandler King, Ann Arbor, U.S. Naval Academy and U.S. Air Force Academy
Sefan Koberl, Saline High School, U.S. Naval Academy
Nathaniel Mellifont, Dexter High School, U.S. Military Academy at West Point
Paul Ruble, Dexter High School, U.S. Naval Academy
Nicholas Wei, Skyline High School, U.S. Naval Academy