Posted on
Thu, May 23, 2013 : 8:15 a.m.
Saline resident pleads guilty to filing false police report against Michigan State hockey players
By Chelsea Hoedl
Saline resident Brandon Carmack, accused of making false accusations against members of Michigan State's hockey team and assaulting his ex-girlfriend, took a plea deal Wednesday, MLive reported.
Carmack pleaded guilty in an Ingham County Court to misdemeanor stalking, filing a false report of a misdemeanor and third-degree home invasion. He originally was charged with two counts of assault and battery, domestic assault and battery, filing a false police report of a felony, first-degree home invasion and stalking, but prosecutors amended the charges in exchange for his guilty plea.
Carmack is scheduled for sentencing July 10.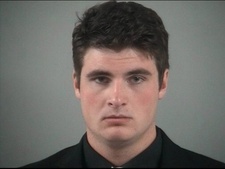 Carmack alleged he was beaten and stabbed by a group of Michigan State athletes. Several MSU hockey players, Therese Kerr, Carmack's ex-girlfriend, and other witnesses testified against him in a preliminary hearing held in November, MLive reported.
According to a police report, Carmack entered the house Kerr was in on Aug. 28 and attempted to choke her until MSU hockey players and other men present intervened. Carmack also assaulted those men, MLive reported.
Chelsea Hoedl is an intern reporter for AnnArbor.com. She can be reached at choedl@mlive.com.