Posted on
Sat, Jun 29, 2013 : 2:30 p.m.
Saline school board passes balanced budget with $97K deposit to savings account
By Danielle Arndt
The Saline Area Schools Board of Education recently approved a balanced budget for the 2013-14 academic year that restores $97,215 to the district's fund balance, or primary savings account.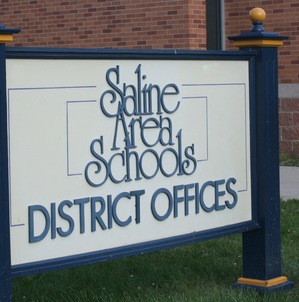 After four consecutive years of budget deficits, cuts, reducing staff and even considering
privatizing
some employees, Saline quietly passed its nearly $52 million operating budget and with little fanfare this year.
The Saline Board of Education has a policy that if its fund balance drops below 5 percent of its operating budget, the district has two years to restore it, which the district achieved this budget cycle. The additional $97,215 placed into the district's fund equity brings the total account balance to $2.59 million, equaling 5.13 percent of Saline's general fund.
Board President David Holden in a press release praised school employees and officials for helping the board take this step toward creating long-term financial stability at Saline Area Schools.
"You don't have to look far to see the negative impact on providing quality education to students when finances are mismanaged," Holden said in a statement. "The board acknowledges the cooperation we have received from the collective bargaining units. Their support has been a key element in restoring financial stability."
Superintendent Scot Graden said the district is in a much better position than in recent memory. But Graden added the district still must be cautious moving forward.
"We have weathered the economic downturn and look with confidence into the future," he said.
This is the second year in a row Saline schools has not had to issue layoff notices to staff and during these past two years, the district actually has hired 26 teachers, according to the news release.
Danielle Arndt covers K-12 education for AnnArbor.com. Follow her on Twitter @DanielleArndt or email her at daniellearndt@annarbor.com.