Posted on
Wed, Jan 12, 2011 : 8 a.m.
Saline school board gets questions, update on February bond proposal
By Lisa Carolin
A snowy night and treacherous driving conditions weren't enough to keep some Saline residents from speaking out Tuesday night about the bond proposal that voters in the Saline Area Schools district will decide on Feb. 22.
Parent Richard Isaacs told the school board he doesn't have enough information to make a decision about the bond proposal. He said he needs answers to questions such as, "What money would be spent when?"
Resident Alfonso Cruz said that he is disappointed that a bond proposal had come up again so soon.
"Six months ago it was defeated," he said, referring to a larger bond proposal that voters rejected in August of 2010. "Every school member will benefit if it passes, and I think that is patently dishonest."
The current bond proposal is $4 million less than the one defeated in August and would add $22 million to the current $124 million bond, extending repayment from 2025 to 2031.
The current 7-mill tax rate would continue, meaning the owner of a house with a market value of $200,000 and taxable value of $100,000 pays about $700 per year.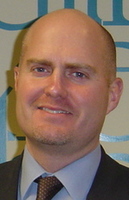 Saline Superintendent
Scot Graden
told the board the bond will pay for school building improvements such as energy and plumbing updates, new roofs, new computers and wireless internet access. The bond is also expected to pay for kitchen and security equipment in many of the schools, and the purchase of 12 school buses.
Graden said passing the bond now makes sense because interest rates are low, and school improvements will help the Saline community attract and retain families and businesses.
Saline Mayor Pro Tem and City Council member Brian Marl, a leading supporter of the bond proposal, said he and Graden want to educate as many people as possible about the bond.
The Saline Chamber of Commerce also also offered its support. Larry Osterling, executive director of the 500-member chamber, told the board that the chamber is recommending a yes vote on the bond. "It represents a positive step in assuring continued high-quality facilities in our community for the education for our children," he said.
The school district will offer two public forums on the bond to provide more information at 9:30 a.m. Tuesday, Feb. 1, and 6:30 p.m. Monday, Feb. 7. Both will be at the Liberty School Media Center, 7265 Saline-Ann Arbor Road.
Lisa Carolin is a freelance reporter for AnnArbor.com. For more Saline stories, visit our Saline page.