Posted on
Sat, Jul 14, 2012 : 5:57 a.m.
Scholar: Without Penn State scandal, University of Michigan might not have reported its own
By Kellie Woodhouse
A University of Michigan pediatrician's alleged possession of child pornography may never have come to light without the Penn State University scandal breaking last November, a U-M researcher concludes in a soon-to-be published scholarly article.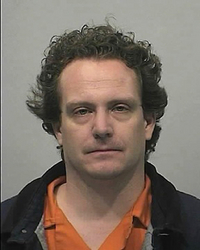 Former medical resident
Stephen Jenson
is believed by police to have viewed child pornography during shifts treating children at University Hospital. Yet after a fellow resident came across evidence of the suspected porn in May 2011 and reported it to her supervisor, U-M officials chose not to report suspicions to police for
six months
.
An internal audit of the lapse reveals that at least eight employees knew about the porn by early June 2011 but did not report it.
The issue resurfaced six months later, in November, shortly after news broke that top officials at Penn State chose to cover up eye-witness accounts of assistant football coach Jerry Sandusky molesting young boys. U-M President Mary Sue Coleman sent a campus-wide email reminding people to report possible crimes.
On Nov. 18, three days after Coleman's email, a hospital security official called university police to report the crime. Police began investigating the report on Nov. 21.
"It seems abundantly clear that absent Penn State, the male pediatric resident at the heart of this controversy would have continued his medical education uninterrupted," writes U-M social work faculty Karen Staller, in an article set to appear in "Cultural Studies <=> Critical Methodologies" journal's August issue, which will be dedicated to issues surrounding the Penn State scandal.
"Eventually, he would have had extensive contact with children and held a position of public trust," continues Staller, the vice chair of the faculty senate's advisory committee on university affairs. "The university staff, students, and employees who knew about the incident would probably continue to live with an uneasy feeling that something should have been done."
Earlier this week, an external report of the Penn State scandal was publicly released, confirming that top university officials failed to report allegations of sexual abuse and further implicating longtime football coach Joe Paterno in the cover-up.
Staller concludes that the "institutional culture" at both Penn State and U-M partly facilitated the failure to report suspicious activity.
"Secrecy, privacy, and other forms of confidences contributed to the delay" at U-M, Staller writes.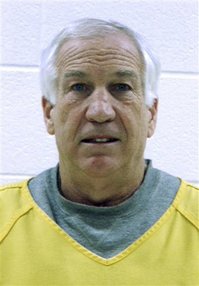 Associated Press
In her article, Staller highlights how a Penn State janitor witnessed Sandusky performing oral sex on a boy in the shower. Visibly distraught, the janitor told his supervisor and co-workers about what he saw. Yet no report was filed. Employees later told a grand jury that they were afraid to say anything in fear of retaliation.
Later, when discussing the U-M case, Staller said it was "deeply concerning" that the "female pediatric resident who reported the incident ended up leaving the University attorney's office in tears" and found the attorney intimidating, leading to "a feeling that she should not have come forward with the report."
Staller writes that the internal audit of the six month lapse, ordered by Coleman in December and released Feb. 10, "all but ignores the fact that a pediatric resident was found to have child pornography" and instead focuses solely on the reporting lapse.
In a statement released in February, Coleman said the internal review revealed a "significant breakdown across a number of units responsible for the safety, security and well being of people on our campus" and "shows poor judgment on the part of several employees who could have done more in May."
An external review of the lapse ordered by the Board of Regents is currently underway.
Jenson faces federal charges of possessing and viewing child pornography. Hearings in his case are ongoing.
Kellie Woodhouse covers higher education for AnnArbor.com. Reach her at kelliewoodhouse@annarbor.com or 734-623-4602 and follow her on twitter.