Posted on
Mon, Nov 12, 2012 : 2:04 p.m.
School board candidate to ask for recount after losing election by 16 votes
By Danielle Arndt
Candidate Thomas Rollins lost his race for the Lincoln Consolidated school board by 16 votes. Now, he has decided to call for a recount — an action that could cost the district an unknown amount of money.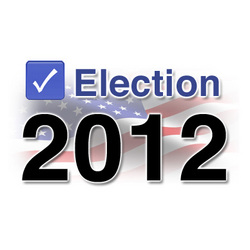 Rollins issued a
statement
to members of the media Sunday stating that, after meeting with family and friends, he has decided to file a petition with the elections division of
Washtenaw
or
Wayne County
to have the ballots from the
Nov. 6 election
recounted.
The Washtenaw County Clerk's Office was closed Monday in observance of Veteran's Day, but election officials in the Wayne County Clerk's Office said a petition had not been filed yet in their office.
There were two six-year terms on the Lincoln school board open in the election. Connie Marie Newlon won the first seat handedly with 4,100 votes, or 23.83 percent of the total. Sixteen votes separated Rollins from incumbent and current Vice President Yoline Williams for the second seat.
Williams garnered 19.40 percent or 3,338 votes, while Rollins earned 19.31 percent or 3,322 votes.
Two other candidates vied for a spot, Joseph Washburn (3,276 votes) and Bradley Labadie (3,017 votes).
"This was a close race," Rollins said in a letter to local media. "…This recount will end the rumors and give both candidates and their supporters closure."
Rollins also said there were some "over and under votes" reported by Wayne County and Wayne also has not indicated the number of absentee ballots that were cast.
"It is the Wayne County ballots we want recounted," Rollins said.
He added he congratulated Williams on her win after the election, but also informed her he would be asking for a recount.
"Since the election I have been getting calls, texts or emails congratulating me, and calls, texts or emails asking me to have a recount," he said. "I wanted to take time to think this process through, ensuring that there would be no costs to the district."
But Jennifer Redmond, an elections official with Wayne County, said there would be a cost to the Lincoln school district. She said the district would be billed after the recount took place and the cost would depend on the amount of staff needed, the time it takes and what level of security the staff would require during the recount.
"There are a lot of factors that would come into play," Redmond said.
Lincoln schools Superintendent Ellen Bonter said it would be unfortunate if this happened.
"It is very difficult for us, of course, to incur any kind of additional cost," she said.
Rollins told AnnArbor.com he talked to a number of election officials in Washtenaw County about the possible recount and was told the counties and/or townships would be on the hook to pay.
"If that has changed then I will have to reconsider or figure out what those costs are," he said.
The recount petition will need to be filed with the county that canvasses the election for the Lincoln school board, which Redmond said previously Washtenaw County had canvassed the votes, "but there has been a change in the law, so it seems like we might actually be the school election coordinator for Lincoln."
Members of the Wayne County Board of Canvassers were not immediately available to confirm.
The individual that files the petition must pay $10 per precinct for each precinct he or she would like recounted. There are 11 precincts in Washtenaw County and 14 precincts in Wayne County that could be recounted.
Canvassers have until Nov. 20 to certify the election, Redmond said. Candidates have up to six business days after that to file a recount petition. After the petition is filed, the other candidates are notified and given the opportunity to file objections to the request.
During a typical recount, canvassers first double check the numbers on the sealed packages of ballots from each precinct with the numbers recorded in the poll books.
Next, they count the number of ballots in each precinct to make sure it matches the total number of ballots recorded.
Then, a canvasser reads aloud the candidate of choice from each ballot and two other canvassers separately record the vote. The entire process is supervised by another canvasser.
Danielle Arndt covers K-12 education for AnnArbor.com. Follow her on Twitter @DanielleArndt or email her at daniellearndt@annarbor.com.