Second recall attempt against state Sen. Rebekah Warren fails to get approval
Posted on Mon, Aug 15, 2011 : 6:14 p.m.
The Washtenaw County Election Commission today rejected ballot language for a second recall attempt against state Sen. Rebekah Warren, D-Ann Arbor.
During a clarity review hearing, the commission voted 2-1 deciding the language was unclear, with County Clerk Larry Kestenbaum casting the lone dissenting vote.
The other two members of the commission are County Treasurer Catherine McClary and Judge Donald Shelton.
Ypsilanti resident David H. Raaflaub filed the recall petition language with the county earlier this month following an identical 2-1 vote by the commission in July that rejected Ypsilanti Township resident Steven E. Wallis' previous language seeking a recall of Warren.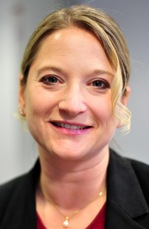 Both Raaflaub and Wallis
cited Warren's vote
against the "job killing Michigan Business Tax" as their reason for wanting her out of office.
Warren has stood behind her decision not to support the GOP-backed legislation that reformed the state's tax structure. She maintains it didn't eliminate the MBT, but rather shifted the tax burden onto Michigan's working families and seniors — gutting the Michigan Earned Income Tax Credit, eliminating tax incentives for homeless shelters and food banks, and implementing a three-tiered pension tax that many retirees are struggling to adjust to.
In a separate unanimous vote today, the commission rejected recall language submitted against Washtenaw Community College Trustee Pamela Horiszny.
That petition was filed by William Campbell of Ann Arbor, who ran unsuccessfully against Horiszny last year.