Posted on
Tue, Aug 2, 2011 : 11:35 a.m.
State Sen. Rebekah Warren targeted for recall for second time in last month
By Ryan J. Stanton
A new recall petition attempt has been filed against state Sen. Rebekah Warren, D-Ann Arbor, for the second time in the last month.
Matt Yankee, Washtenaw County's director of elections, said Ypsilanti resident David H. Raaflaub, an attorney who has run for office, filed the recall petition language with the county on Monday afternoon.
(Download a PDF of the proposed recall petition.)
"Michigan House Bill 4362 eliminates the job killing Michigan Business Tax; however, on May 12, 2011, State Senator Rebekah Warren voted no on final passage of Michigan House Bill 4362," Raaflaub writes as the reason for wanting to recall Warren.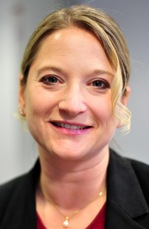 Yankee said the County Election Commission will meet at 2:30 p.m. Aug. 15 in the lower level conference room of 200 N. Main St. to hold a clarity review hearing for the recall language submitted against Warren, as well as
additional recall language
submitted against Washtenaw Community College Trustee
Pamela Horiszny
.
An earlier effort to initiate a recall against Warren stalled on July 18 as the Election Commission rejected proposed recall petition language. The commission voted 2-1, deciding the language was unclear, with County Clerk Larry Kestenbaum casting the lone dissenting vote. The other two members of the commission are County Treasurer Catherine McClary and Judge Donald Shelton.
Ypsilanti Township resident Steven E. Wallis filed the recall language with the county clerk's office earlier in July, also citing Warren's vote against the repeal of the "job-killing Michigan Business Tax" as the reason for wanting to recall the first-term senator.
Getting petition language approved is the first step in a recall process. If approved, supporters of the recall would have 180 days to collect about 25,000 signatures from voters. However, none of the signatures can be more than 90 days old on the date they're turned in.
Warren issued a statement in July saying she stands behind her decision not to support the GOP-backed legislation that reformed the state's tax structure. She said she believes there are more responsible ways of reforming Michigan's tax structure.
"The truth is the legislation in question did not eliminate the Michigan Business Tax, but rather shifted a tremendous tax burden onto Michigan's working families and seniors — gutting the Michigan Earned Income Tax Credit, eliminating critical tax incentives for our homeless shelters and food banks, and implementing a three-tiered pension tax that many retirees are struggling to adjust to," Warren said. "Quite simply, this vote balanced the budget on the backs of our most vulnerable citizens in order to fund a $2 billion tax break for businesses."
Ryan J. Stanton covers government and politics for AnnArbor.com. Reach him at ryanstanton@annarbor.com or 734-623-2529. You also can follow him on Twitter or subscribe to AnnArbor.com's e-mail newsletters.